MULTIVAC - your best option for fish and seafood packaging
When it comes to fish and seafood, nothing is more important to your customers than reliable quality. There is never any compromise with fish and seafood! Increased shelf life and appeal at POS are of utmost importance in packaging fish and seafood.
For decades, we have worked closely with many customers in your industry. As a result, we understand the challenges of processing and packing fish and seafood. Thanks to advanced machine technology, comprehensive know-how, and sustainable packaging development, our packaging material experts and food technologists will support you in remaining successful in the future.
Packaging examples for fish and seafood
Focus on the wide range of variants
Sustainable packaging concept for fish specialties
MULTIVAC machine range for fish and seafood
Examples of applications for fish and seafood
MULTIVAC line solutions for fish and seafood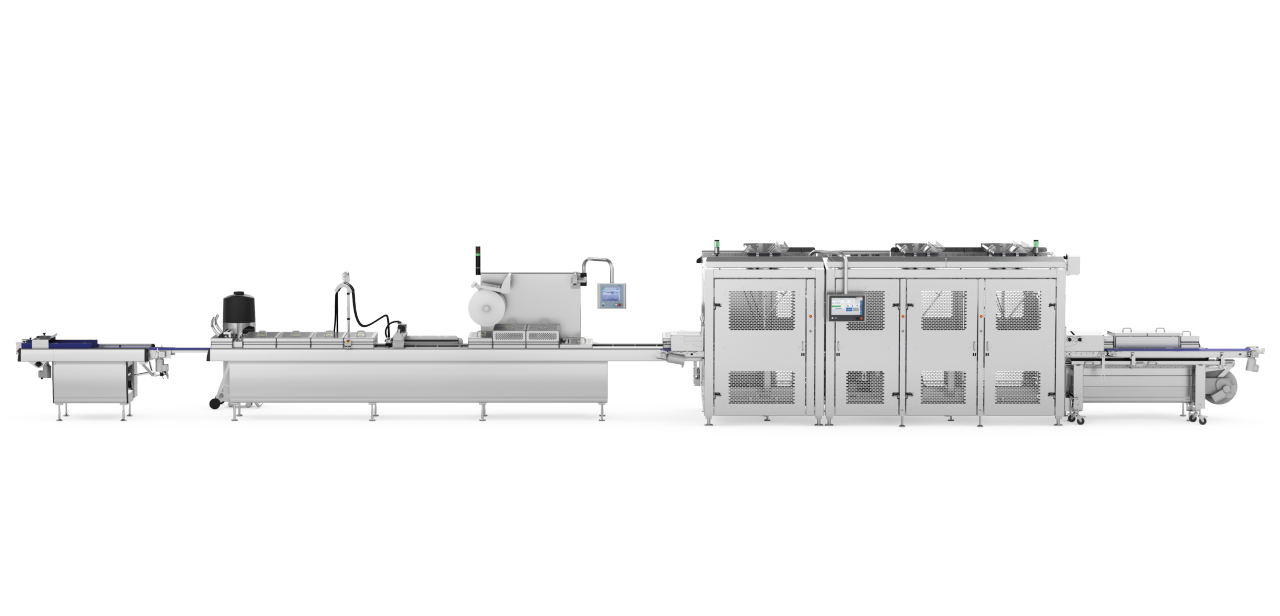 Example structure of a line solution for fish and seafood