Automation solutions for the bakery product industry
The bread and bakery product industry finds itself in a far-reaching transition. Cost pressure, product diversity in the market, altered consumer habits, and hygiene regulations require companies not only to adapt their product range but also to optimise their production processes. One important approach as regards packaging are solutions with a high degree of automation.
Based on turnover, number of companies, and people employed, the bread and bakery product industry is one of the largest sectors within the food industry in Germany. The constantly growing sector of industrial-scale production within the industry is focused primarily on large bakeries with their own branches and outlets. Using their own delivery systems or external logistics providers, these companies supply their branches and the retail trade with fresh bakery products and pre-baked, chilled, or frozen products.
One main trend: MAP packs
In addition to the consolidation of the market towards these large companies, other far-reaching changes can be established. The demand for MAP packs is constantly increasing because this technology is proving to be very beneficial, particularly as regards the extended shelf life of the products and the benefits for the entire logistics chain. This is because bakery products, which are packed under modified atmosphere, can generally be stored without additional chilling. In addition to chilled or frozen products being replaced with MAP packed products, pouch, and tubular packs are also increasingly being replaced with thermoformed MAP packs. Packs for sliced bread are one example of this.
The longer shelf life of the bakery products, which is achieved by modified atmosphere, not only reduces food wastage throughout the entire process chain, it also opens up new expansion opportunities for companies in national and international markets.
High level of product diversity
Demographic developments and changing consumer habits, as well as great product diversity and short innovation cycles, call for a high level of flexibility and efficiency within companies. In addition to bread, bakery products, and biscuits, an important and growing product segment in the market is today made up of snacks, sandwiches, and a wide range of "food-to-go". The demand for international specialities such as pitta and naan breads, cookies, tortillas, and pancakes is also growing.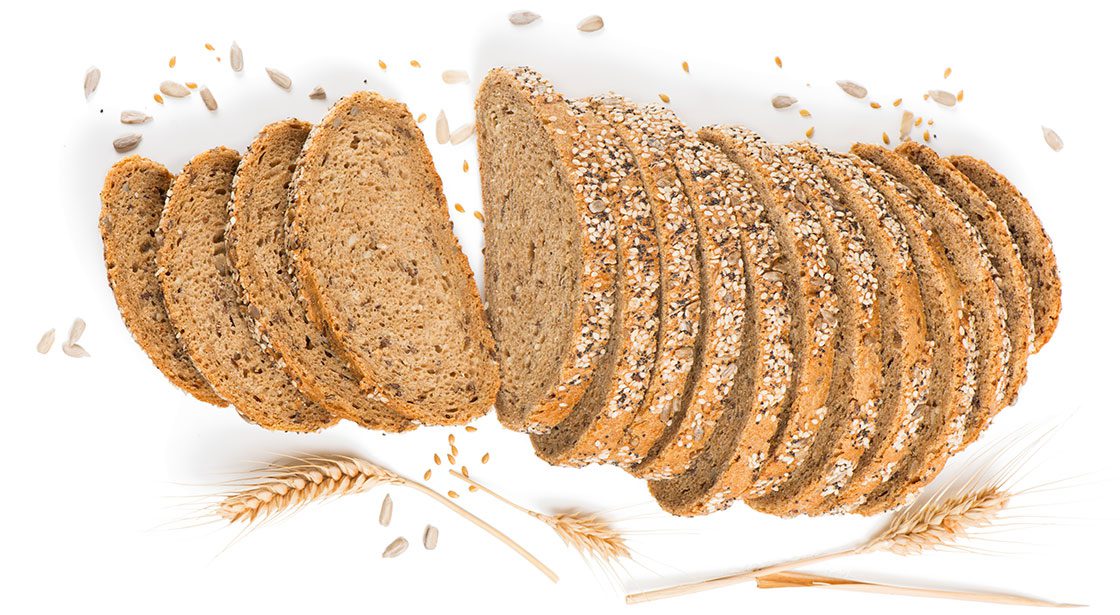 Gluten-free products
Consumers, who prefer to eat more healthily, also expect a wide range of bakery products which are produced without preservatives but still have an extended shelf life. Special products, such as gluten-free, are also among those, which are enjoying increasing popularity, even among people, who are not prone to gluten intolerance. Due to their chemical composition, the packing of gluten-free products does however place special demands on the systems that are used. Due to the lack of gluten, the dough is often fluid and after baking has special product characteristics, such as a brittle texture for example, when compared with traditional products. Since gluten-free bakery products only have a very short shelf life, modified atmosphere packs are generally today a sensible alternative, although the composition of the modified atmosphere has to be tailored individually to the particular product.
Differentiation at the point of sale
The industry focus is also increasingly on packs with distinctive differentiation features. An attractive design and good visibility of the product, as well as functions such as opening aids or reclosability of the pack, contribute significantly to influencing buying behaviour. There is also particular importance attached today to the labelling of the packs. Labels are both an information carrier and an important design element in retail packs. When it comes to the tailored and individual labelling of packs, there is therefore a demand for labelling solutions, which are designed very flexibly for a wide range of pack shapes and materials, and where the optimum labelling result is always achieved, even when there are frequent changes of pack shape or design.
Important drivers for automation
Companies react in many ways to changes in the market with the expansion or adaptation of their product range. The optimisation of the packaging procedure by means of automation solutions represents a sensible approach, when it comes to achieving greater flexibility in the packaging of the products, as well as increasing efficiency and productivity on a cost-effective basis.
Cost pressure in the bakery product industry is a crucial driver for investment in automation. This is because margins for bread and bakery products are low, and it is generally difficult to push through higher prices. A further aggravating factor is personnel costs and raw material prices have risen continuously in recent years.
Even more relevant however is the requirement, that the high standards of hygiene in the bakery products industry have to be systematically observed. This can readily be achieved by means of automated handling solutions, since these contribute to a significant reduction in human contact with the bakery products.
Fully integrated solution for primary and secondary packaging
A higher level of automation is therefore very productive in many aspects. In the case of industrial-scale packaging procedures, the focus today is not just on individual machines, but also complete line concepts, which are designed for specific requirements, and which ensure the perfect interaction between all line components is achieved.
The concept phase is of essential importance for the success of the project. During this phase MULTIVAC takes all aspects into consideration when it is developing line concepts in conjunction with its customers. This ensures the individual process stages and modules are perfectly coordinated. This means the capacity of the individual machines can be closely matched to each other, enabling the sequences throughout the entire line to be optimised.
MULTIVAC not only supports its customers in the project planning stage however, but also throughout the entire implementation phase of the project - from the initial concept to the final stage of putting the packaging solution into service. The MULTIVAC product portfolio comprises equipment for all the process stages, from automatic loading of the bakery products into the packaging machine right through to palletisation. If required, third-party machines can also be integrated into line concepts.
In such cases, MULTIVAC will assume overall responsibility for the line project. This includes the design of interfaces and the coordination of the individual modules. Thanks to end-to-end line control, it is possible to achieve higher-level line functions, such as central recipe management, stop/start of the line, and running the complete line empty. This provides a high level of efficiency and minimises the susceptibility to errors.
And MULTIVAC also offers its customers the same comprehensive service after the packaging solution has been put into operation, such as the reliable supply of spare parts, or adapting the line at a later date to changing market requirements.
Extensive experience in the handling of bakery products
MULTIVAC can call on the experience gained from many different projects in the bakery products industry. These include the handling of a wide range of products such as toasties, bread, and pancakes for example - together with all the individually tailored line concepts. A particular challenge in this area is the loading of bakery products, which have little or no rigidity in their shape – such as pancakes or tortillas, which are also irregular in their shape and consistency and are therefore very difficult to handle. It is here MULTIVAC is able to offer individually developed gripper systems, which ensure the product is handled efficiently, reliably, and above all gently.