Focus on packaging diversity
The Turkish fish processor, SASTAS, which is located in the city of Samsun, has invested in a R 245 thermoforming packaging machine. This machine was intended primarily for packing marinated fish fillets in pure sunflower oil.
The SASTAS company, Samsun Sogutma Tesisleri A.S, has been based in the coastal city of Samsun on the Black Sea since 1978. The fresh anchovies, salmon, and trout, which are processed into tasty and long-lasting products, come directly from the Black Sea. Although initially only fresh and frozen products were processed for sale, production has been expanded since 2010 to include marinated, brine pickled and hot or cold smoked fish products. These are marketed under the name of "North Point Black Sea".
Attractive packaging with added value
With its processing and storage capacity of around 7,500 tons of fish per year, SASTAS is today one of the largest producers in the region. Despite constantly rising production figures and an ever wider product range, quality continues to be the company's highest priority - both in terms of the fish and its packaging. "We process only top-quality fish products," says Özgür Demircioglu, General Director of SASTAS. "The packaging must also satisfy our high aspirations and stand out positively from similar products on the market. Consumers have to clearly perceive the difference."
All at SASTAS therefore had high expectations for the investment in a new thermoforming packaging machine. "Primarily we wanted to exploit further potential within our packaging procedure. But we also of course wanted to introduce new packs in different formats, designs, and sizes, so that we could expand our product range and further develop our packaging capabilities."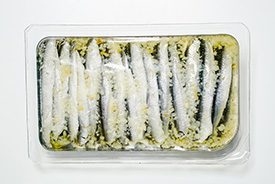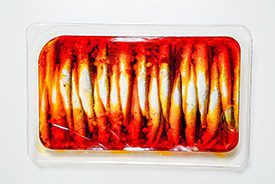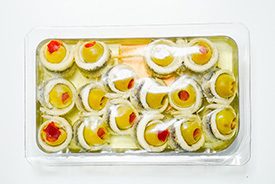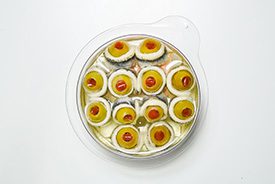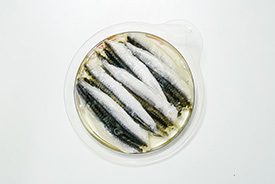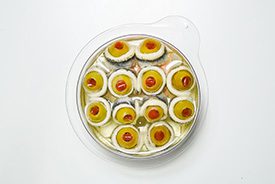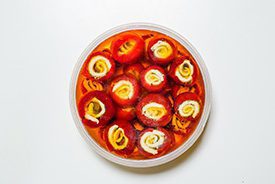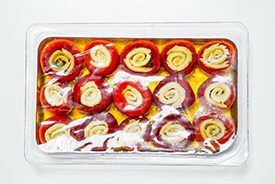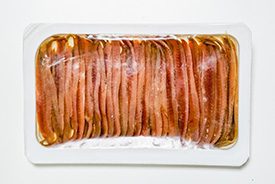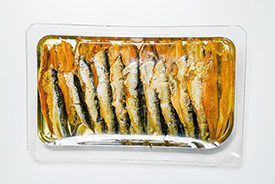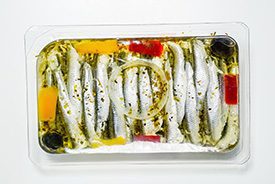 High level of flexibility when packing
Since its introduction a wide range of fish specialities in weights of 50 to 500 grams have been packed at SASTAS on the MULTIVAC R 245 - one example being marinated smoked anchovies. The high-performance machine has all the necessary modules for maximum flexibility and rapid conversion to other pack formats. These include the proven drawer system for the simple change of forming and sealing die parts, as well as hinged side frames and a film quick-change system.
The new thermoforming packaging machine has fulfilled all expectations - and Özgür Demircioglu is full of praise: "We had honestly not expected anything else, since we have used various machines from MULTIVAC since 2011 and have always been very satisfied with them. The machines are well known for their quality, long lifespan, reliability, simple operation, and high level of hygiene, and many other attributes can be added to this long list. In short: with MULTIVAC we have the right partner at our side."
Always a new challenge in sight
The factors of quality and hygiene in particular have the highest priority at SASTAS - the company meets all the BRC-IFS food standards. Every process stage is designed for the strictest regulations, and each machine and component has to fit the concept.
"As soon as one project is completed, the next one starts," says Özgür Demircioglu. He is already planning other projects, including the investment in further machines: following positive experience with packing smoked salmon in MAP packs, the next challenge is a new product range of salmon fillets in thermoformed packs for the Far East. "We are currently planning further investment in packaging machines, so that we can remain at the cutting edge of packaging technology. We are also working at the moment on the integration of marking systems into our packaging lines." The fact that MULTIVAC has comprehensive expertise in automation, which allows the packaging specialist to perfectly match all the components of a packaging line, even if some of them are third-party equipment, ensuring a high degree of reliability and security is achieved.
The company boss smiles when asked the question, whether there were any unexpected problems during the current project: "When you work with MULTIVAC, you can be sure that you never get into unexpected difficulties. Every detail is considered from start to finish, and each process stage is thought through meticulously. That also gives tremendous peace of mind."
The MULTIVAC packaging machines form an important link in the chain at SASTAS, particularly as regards pack security - one aspect, which the Turkish fish processor considers immensely important for customer relations and consumer trust. The new packs produced on the R 245 are a big hit with their attractive appearance.