MAP ensures the right atmosphere
Your product needs its own "feel-good" environment to maintain its color, shape, and freshness. Therefore, the natural atmosphere is replaced with a modified atmosphere ideally matched to your product - without additional chemicals. This modified atmosphere generally consists of carbon dioxide, nitrogen, and oxygen.
We focus on high-quality packaging that guarantees gas-tightness to maintain this atmosphere—preventing the protective atmosphere from escaping and oxygen, moisture, or unwanted flavors from penetrating the package. Our laminated films are also optimized for sealability to ensure reliable sealing during transport and at POS.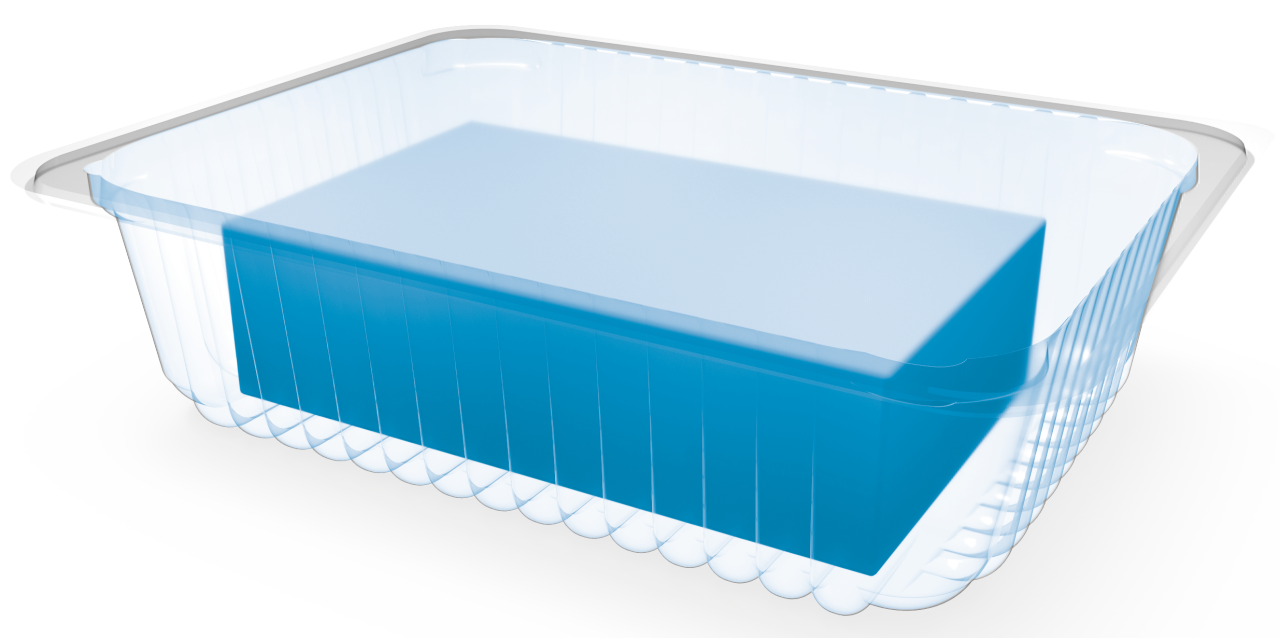 Modified atmosphere packs
The many benefits of MAP
Fresh foods and products containing protein, bread, and other baked goods will benefit from packaging with a modified atmosphere (MAP). Additionally, products from the medical sector, bio-products, and other technical products will benefit from the protective properties of MAP packs.
Do you have special requirements in terms of shelf life and product safety? Discover the many advantages of MULTIVAC's MAP packaging:
Extended shelf life and product safety, maintaining the best-before date and reducing food waste
Improved handling and transport protection of the product
No other chemicals or additives
Attractive presentation at POS thanks to high-quality visual appearance, texture, and product information
Avoiding corrosion in the case of industrial or consumer products
Protection of sensitive medical products
Thermoforming packaging machines, traysealers, flowpackers, and chamber machines from MULTIVAC can be used to produce MAP packs.
Suitable for these sectors
Suitable machines and films
EMAP atmosphere maintains the balance
It is microperforations, which use EMAP technology to exchange the atmosphere between the pack and the environment - and this enables an ideal equilibrium atmosphere to be generated. Without using preservatives, you can extend the shelf life of your products and improve safety.
Get to know the EMAP advantages
Fresh fruit and vegetables are best kept in their ambient atmosphere. EMAP packs are the right choice. For ensuring the equilibrium atmosphere within the pack, the FreshSAFE technology offers the most reliable solution. This system is integrated with a perforator in the packaging line of thermoforming packaging machines. The film is perforated during the packaging process. This means that you can process your standard film and do not store perforated film. This saves costs and increases your flexibility. You can also of course use directly perforated film on the packaging.
In addition, you benefit from other advantages:

Extended shelf life for packaged products without using preservatives

A reduction in food wastage

Improved handling protection and stackable packs for more efficient transport and reduction of the carbon footprint

Attractive presentation at the point of sale
A wide variety of packaging