"60 years of MULTIVAC - Globalisation, digitalisation and sustainability"
Some 60 years after the company was founded, MULTIVAC has long been known as much more than just a producer of packaging machines. The company has now developed into a global systems supplier with an annual turnover of 1.2 billion euros. And it is treading new paths in digitalisation and sustainability. Discussion with Guido Spix, joint Group President of MULTIVAC.
Mr Spix, MULTIVAC is now 60 years old. Could you first tell us about the beginnings of the company.
It all began in 1961. A time when producers in Germany were still packing food in primarily tin cans and glass containers. At that time these were generally the only packaging methods for extending shelf life. Until suddenly the first products from the USA emerged, which were packaged in plastic film. An innovative and cost-effective solution, which appealed to Sepp Haggenmüller. He immediately recognized the potential of this type of packaging, and he developed the legendary A4 model (a chamber machine to pack food in film pouches for the dairy and meat industries), which he built in the garage attached to his father's business in the village of Böhen. This was the right product at the right time - and the machine was the starting point for MULTIVAC. A process of growth and development, for which I have the highest regard.
The speed, at which the young company developed, would amaze many start-up businesses even today. Just three years after the company was founded, Sepp Haggenmüller and his business partner, Artur Vetter, had already supplied 1,000 chamber machines. An impressive tempo, which did not let up in subsequent product developments. One example being the R 67, a thermoforming packaging machine that was launched onto the market in 1968. It made it possible to produce the pack and fill it on one machine, and it soon met with a high level of acclaim from food producers and manufacturers of sterile medical products. The next important step was in 1992, when the R 530 was developed. This thermoforming packaging machine heralded a paradigm shift in the development of this type of machine.
Why was this thermoforming packaging machine so significant?
The R 530 was the first thermoforming packaging machine on the market that was made completely of stainless steel. An absolute innovation. Practically all comparable machines on the market up to then had relied largely on aluminium. This development totally reshuffled the pack. For the first time food producers were able to use powerful cleansers, and in this way achieve a higher degree of hygiene and bacterial sterility. This enabled them to dispense with pasteurisation of the pack, and therefore not only save money on one process stage, but also treat the products very gently. This is because pasteurisation, which eliminates bacteria by heating the product, usually involves some loss of product quality. Two benefits, which made the R 530 a huge success and helped MULTIVAC to a further burst of growth. With this wind at its back, the company invested a lot of money in research and development, and it regularly launched other innovative machine technology onto the market. This included for example new types of traysealers, which enabled food to be packed under modified atmosphere for a longer shelf life. Crucial however was the company's strategic development into a system supplier.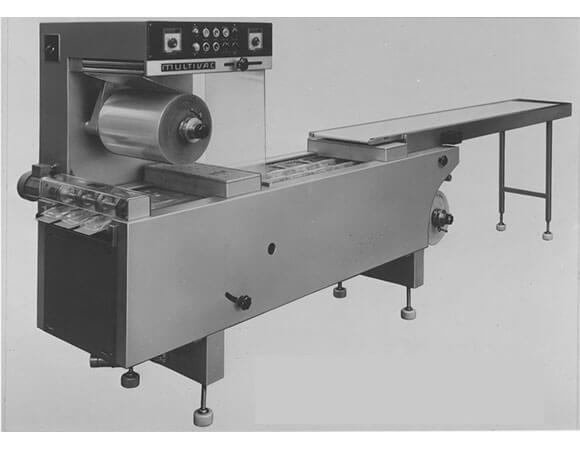 Why did MULTIVAC take the path to becoming a system supplier?
We recognized at an early stage as far back as 2005, that a business based purely on packaging machines would reach its limits. Ever fewer customers wanted just a packaging machine. They were increasingly asking for suppliers of systems, who were able to offer them complete lines from one source - from the processing of the product right up to end-of-line. We are therefore always striving to expand our range of products. Covering all machine processes upstream and downstream of the packaging itself. In 2017 we took portioning technology into our product range, by acquiring TVI Entwicklung und Produktion GmbH in Irschenberg, and in 2018 we started building up our slicer division. Combined with our packaging machines, as well as the labellers and inspection solutions that have been part of our product range since 1993, we can now supply complete and perfectly matched lines from one single source. These save our customers a lot of effort and expense in planning and coordinating, and they also provide them with the maximum productivity. Customers are able to see for themselves the benefits of such solutions in MULTIVAC's Application Centers, which are focused on meeting the requirements of the customer's specific products, and which we operate throughout the world. Here there are pilot facilities operated by our experts, and these can be demonstrated under real production conditions. The new Training & Application Center (TAC) in Wolfertschwenden, which was opened at the start of 2021, is just the latest of these. Here we can also show, that for a long time now MULTIVAC has been able to do more than just pack meat.
In which sectors are your solutions now used?
Today we support not just the meat and dairy industries with system solutions, but increasingly also the bakery sector - one sector, where we expect high growth rates. Since 2019 the FRITSCH company, which is based in the town of Markt Einersheim in Lower Franconia, has been part of the MULTIVAC Group. We combine their machines for dough forming and processing with our thermoforming packaging machines. Our customers include for example manufacturers of a wide range of bakery products, from bread rolls to baguettes. The healthcare and life science sectors have been developing very positively for some time now. We are often also engaged in niche sectors. During the pandemic for example, we supported a manufacturer of corona test kits in developing an automatic line for test swabs. And all in a record time. We can now look back on a wealth of experience gained from more than 40,000 packaging solutions. We have therefore accumulated sufficient know-how to be able to offer rapid solutions for every particular application, even in niche sectors. Without expensive and time-consuming development work. The meat industry is still of course important to us, but it now makes up only about 40 percent of our business, given the wide diversity of packaging solutions that we offer.
How has MULTIVAC's sales and service network developed over the years?
Equally important as the expansion of the product range is the fact, that MULTIVAC started to operate internationally at an early stage. Since 2003 we have been developing into a global company with unbelievable energy and large investments. Today we have more than 85 subsidiaries and 13 production sites with a total of 6,700 employees, as well as a sales and service network in 165 countries. Thanks to this international set-up and our strong local companies, we can meet our customers' requirements in a targeted way at local level - whether it is machines, service, spare parts or consumable materials. An international perspective, from which we also benefit during the corona pandemic. In order to be able to continue operating worldwide, we have to dispatch and transport machines, but we don't have to send sales staff and service technicians by plane from one country to the next. This gives us an outstanding position, and in 2020 we were able to achieve an annual turnover of 1.2 billion euros without a large number of business trips. The strong international network also makes it possible to offer our customers a rapid-reaction service.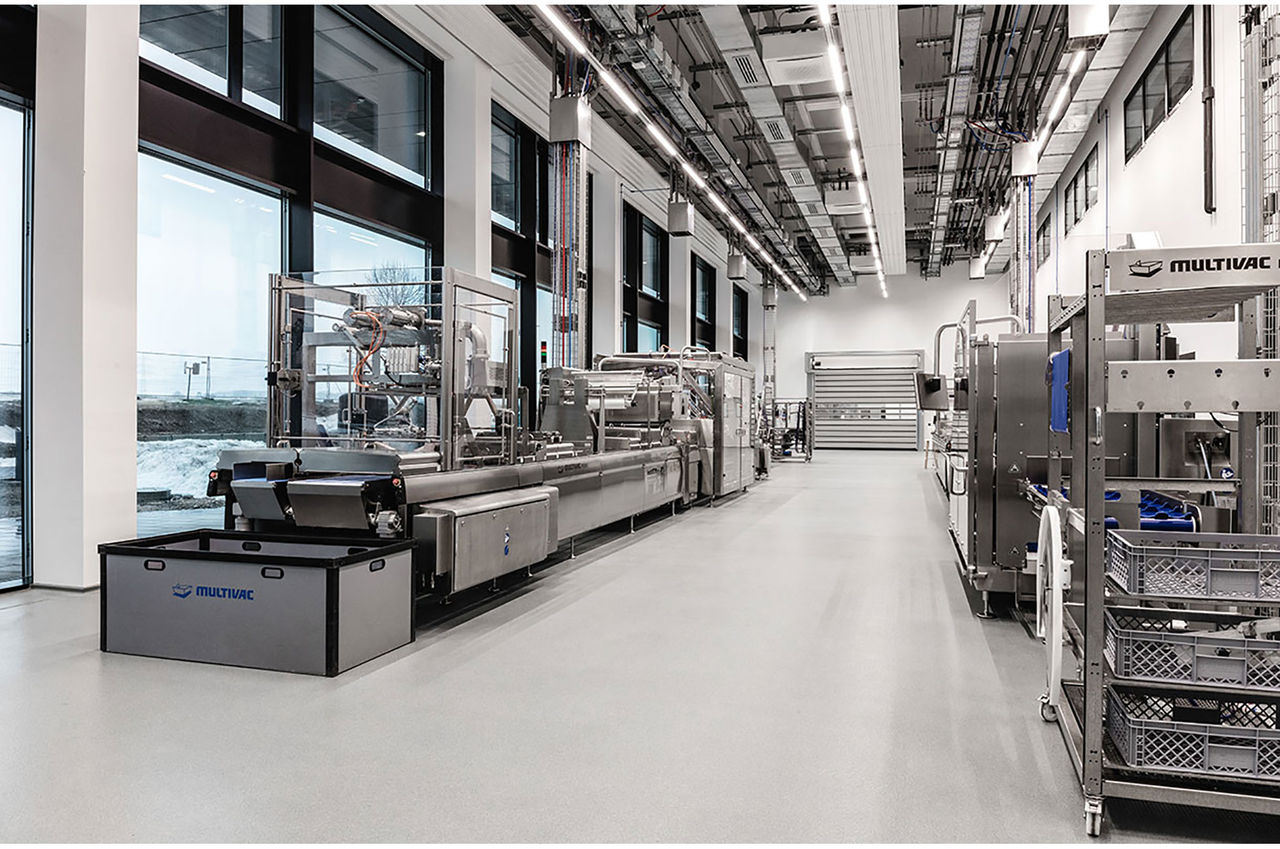 What role does Service play in your company?
Machines and equipment are becoming ever more complex in the era of Industry 4.0, so that the growing demands of customers can be met. There are so many facets of this, that in some companies the know-how for machine maintenance is quite simply no longer there. For many businesses it is therefore a major challenge to keep equipment operating reliably. The overall equipment effectiveness then drops dramatically. A development that we can counteract with our service network. Qualified technicians from subsidiaries around the world, who are given comprehensive training in our Training & Application Centers, support our customers in increasing the efficiency of their lines or equipment. Digitalisation is now also playing a large role here. For some time now we have been developing our so-called MULTIVAC Smart Services. For example MULTIVAC Pack Pilot, a cloud-based software, which supports operators in configuring the settings for their packaging machines. Thanks to this software program, they can set the machine up for a new film with just a few clicks. And if required, our experts are available remotely, who can track all the operating parameters on a dashboard. A concept, which is particularly attractive in countries with a large area, such as Australia for example, where technicians often have to travel by plane. Digitalisation saves time and costs as well as reducing CO₂. It is also therefore very important for sustainability.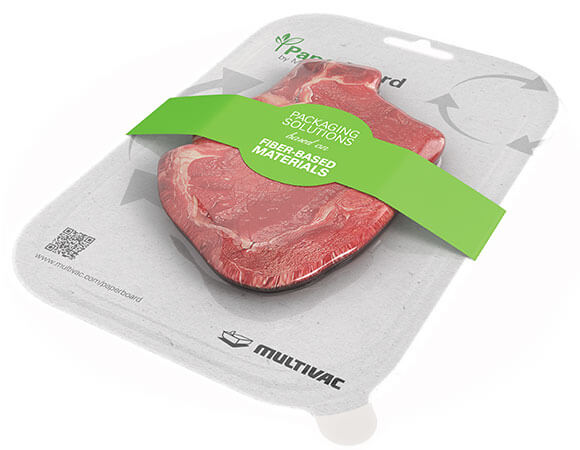 The subject of sustainability is a concern for almost all companies. How do you position yourself on this subject?
Now that we have looked back in detail on the history of MULTIVAC, can you give us an outlook on the future of the company?
The principles, which govern our decisions, are focused fundamentally on sustainability. And this has been the case for many years. When for example we hear, that around 50 percent of food perishes in the process chain, we ask ourselves the question: "How can the yield be increased?" Here our portioning machines come into play, since they enable meat to be cut very precisely in a highly flexible way. Every gram counts. Even an improvement of just two percent on large quantities of product can make a significant contribution to sustainability. We are also supporting the development of new packaging materials. There is a widely held opinion, that the future is only about packs made from cardboard or other fibre-based materials. And these will certainly play an important role. But we are convinced however, that plastic will still be required for many packs, particularly those for example, where a reliable moisture barrier is necessary. And plastic and environmental protection are not mutually exclusive. We just have to ensure, that all films can be fed back into recycling streams. That doesn't work today in many cases, because multi-layer films are being used, which can only end up being incinerated. We are therefore supporting the development of mono materials, by investing significantly in research and cooperating with packaging material manufacturers. We are also a partner in R-Cycle, an initiative that was founded in 2020 across many companies, where the objective is to automatically document the recycling-related properties and constituents of plastic packs in the production process.
Thank you very much for talking to us, Mr Spix.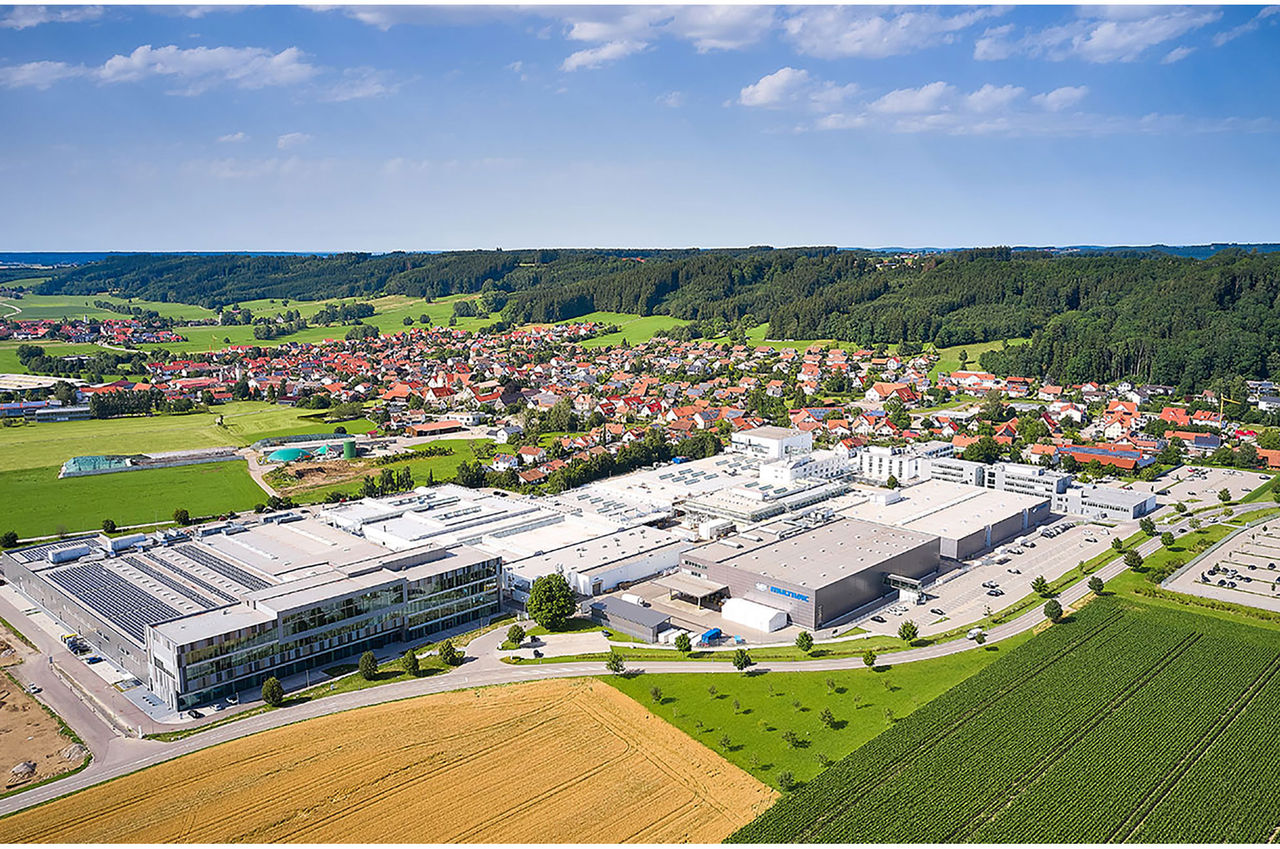 Our subjects for the future will be primarily the amalgamation of machine manufacture and digitalisation, as well as the continuing expansion of our expertise in complete lines. As the technology leader in the sector, we will also meet the challenges of new markets. As well as those of sustainability. MULTIVAC will continue to exert its influence on solutions, and it stands for openness and transparency in the industry with its partnerships and collaboration. This will enable us to meet not only our entrepreneurial responsibilities, but also our social obligations.