This is how the Irish slice!
The meat company, Divilly Brothers, improves its production with a MULTIVAC slicer
Wolfertschwenden, 08 August 2022 - Things are going well for Divilly Brothers. The Irish family business, which in 1927 was just a small butcher's shop, now supplies meat products to catering companies and retailers throughout Ireland. In order to avoid coming up against capacity limits in production, this family business invested in a fully automatic and networked slicer from MULTIVAC.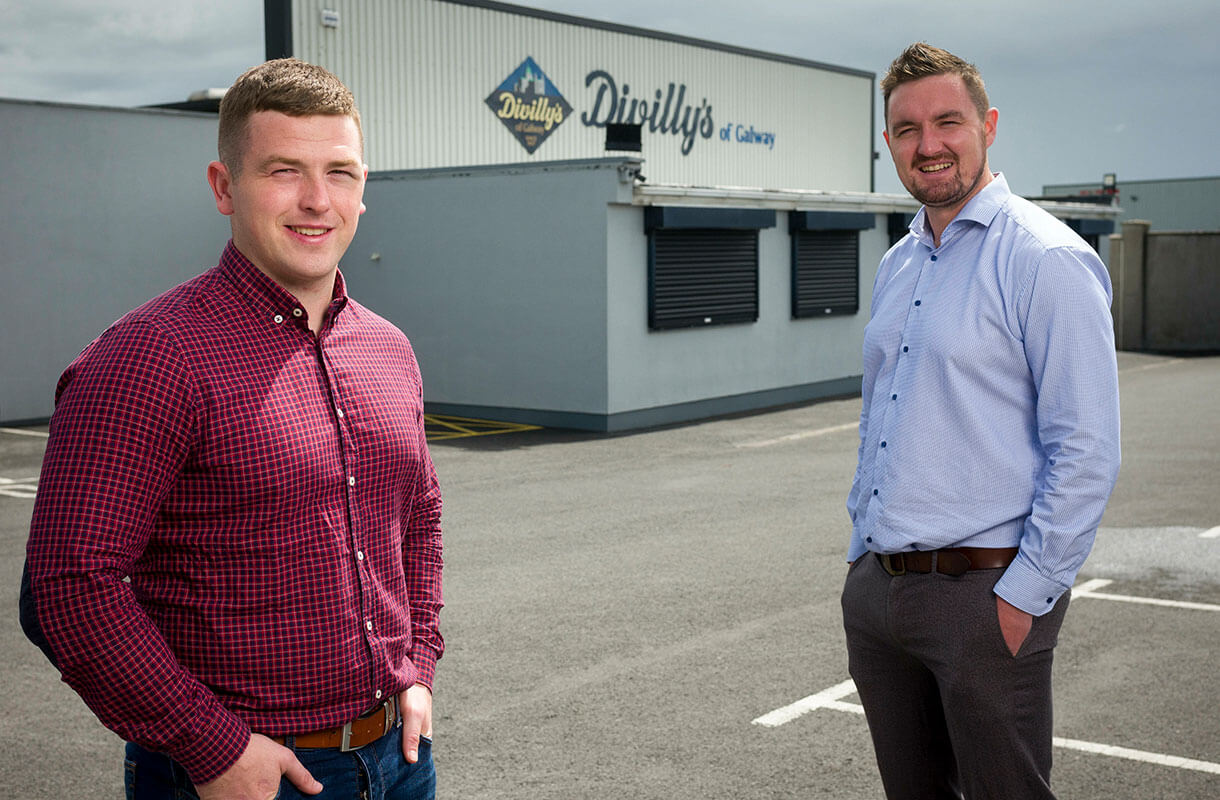 An old black-and-white photo from 1927 shows the beginnings of a success story. Here can be seen Martin Divilly in front of his butcher's shop in William Street West in the Irish city of Galway. The business founder looks satisfied. But he would probably not have dared to dream at that time, where the journey would lead. Because today, 95 years later, his grandchildren, Peter and Shane Divilly, have expanded the quiet butcher's shop into a company with 60 employees, which supplies meat products under the brand name of Divilly Brothers to retailers and catering businesses throughout Ireland and the EU. These products include delicacies, which continue to be produced according to old family recipes handed down from father and grandfather, such as for example traditional Irish ham and cooked turkey breast.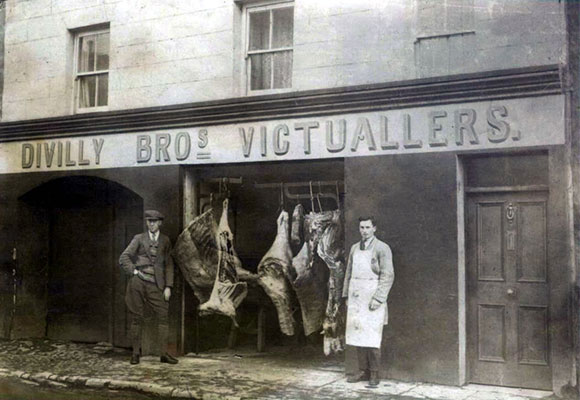 The sales have risen to levels, which give the Managing Directors every reason to be pleased. But also hurdles to be overcome. And in 2021 the production equipment at Carnmore reached its limits. In order to increase capacity and continue offering a high level of product quality, the Managing Directors decided to invest over one million euros in a fully automatic, state-of-the-art slicing and packaging line for cooked meat products. At its heart is a S 800 slicer from MULTIVAC, measuring 2500 (H) x 1430 (W) x 2700 (L) mm, weighing 2,300 kg, and fully automatic as well as networked.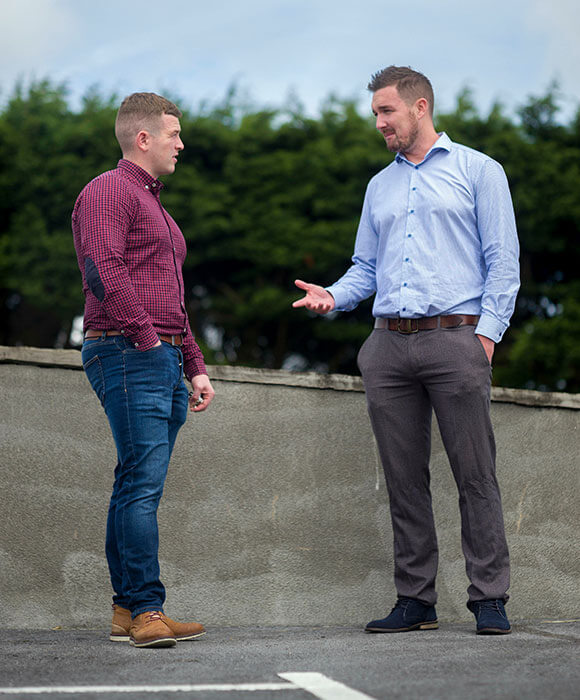 Barely visible to the eye - 850 clean cuts per minute
The S 800 operates as follows: The company produces the raw material (cooked turkey breast meat) in the form of 1200 mm long logs, which look like gigantic sausages. The operators place three of these logs side-by-side on a product loading conveyor. Inside the machine the conveyor is tilted upwards through 45 degrees and slowly begins to move - the products are held securely in position by three claw-shaped grippers, which press softly into the ends of the logs. The servo-driven product infeed unit then advances the logs into a rotating blade in a controlled movement without any pressure. What happens next is barely visible to the eye. As quick as a propeller on an aircraft, the blade performs up to 850 cutting actions per minute.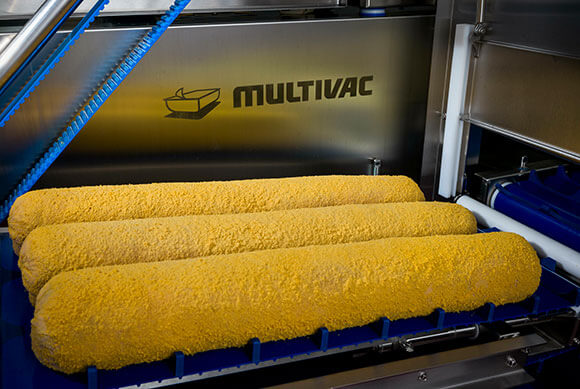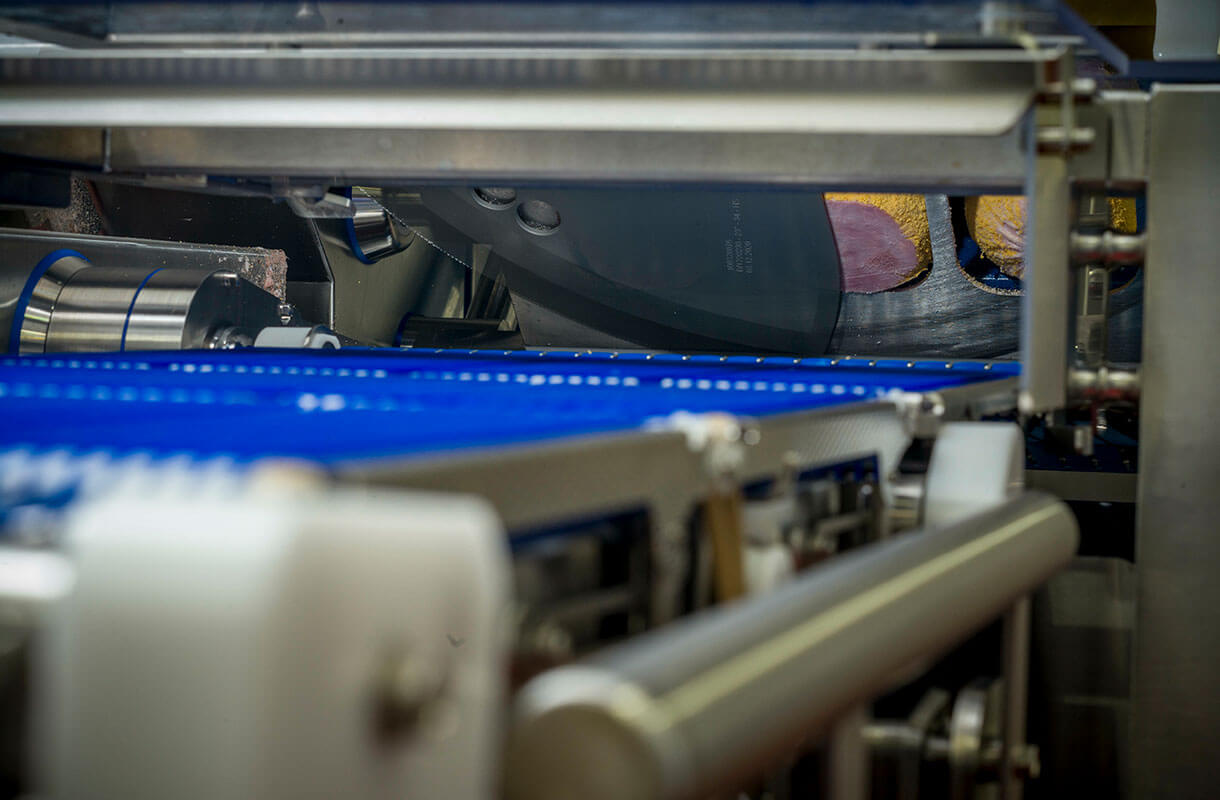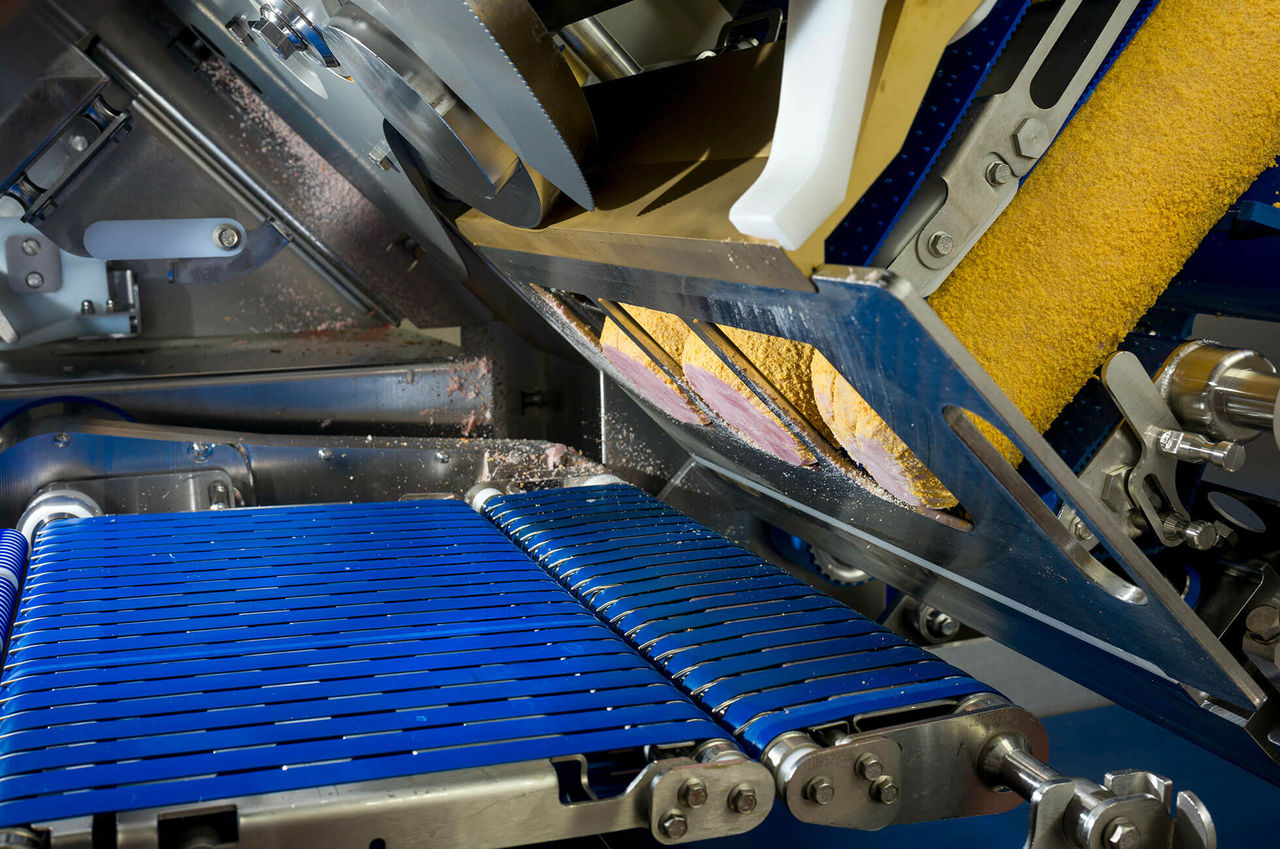 And every individual cut is exact. Thanks to the special asymmetric shape of the blade, there is always an identical and perfect ratio of pressure to traction at every point of contact with the product. This ensures that the slicing result is consistently good. Even if the product is not blast frozen. "The S 800 ensures that the delicate food product retains its appearance, taste and consistency," says Peter Divilly, Production Manager at the company. "The machine is very robust and operates quietly and evenly."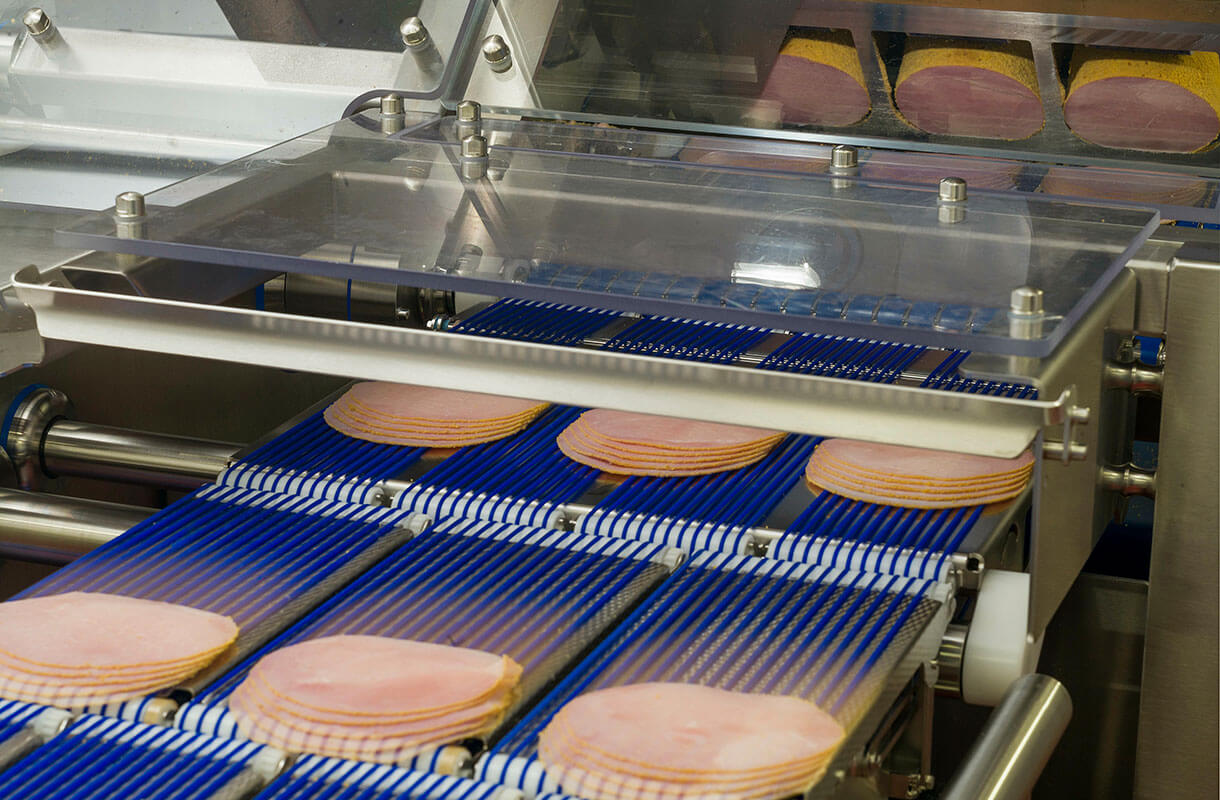 After the product has been sliced, the portions are deposited very precisely on a placement area. And here the S 800 shows its creative side. Thanks to a servo-driven portioning system, which can be lowered as required, virtually any portion shape can be be produced by Divilly Brothers - from the precise placement of slices in straight or staggered stacks, through to the shingling of wafer-thin cut product, and right up to the folding of individual slices. And even up to a maximum portion height of 80 mm. This enables the company to cover off a wide range of products - from 90 gram packs up to large bulk packs. "The slicing quality is very high and the yields achieve all our targets," says Peter Divilly. "We can slice at up to 5,000 portions per hour, and then feed these perfectly to the packaging machine." And all this at optimum product yield without any incorrect weight portions. A checkweigher inspects the weight of each portion directly after slicing. By using the weight values provided, the slicer can optimise its operation in real time, and minimise give-away by adjusting the slice thickness. The portions then travel to the next station: the R 245 packaging machine from MULTIVAC. "Thanks to the automated slicing and packaging line, we have succeeded in increasing the output by 50 percent."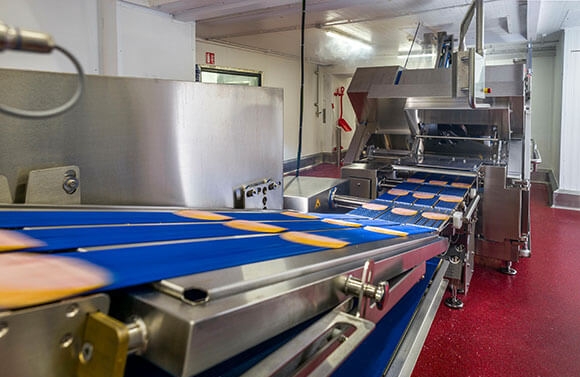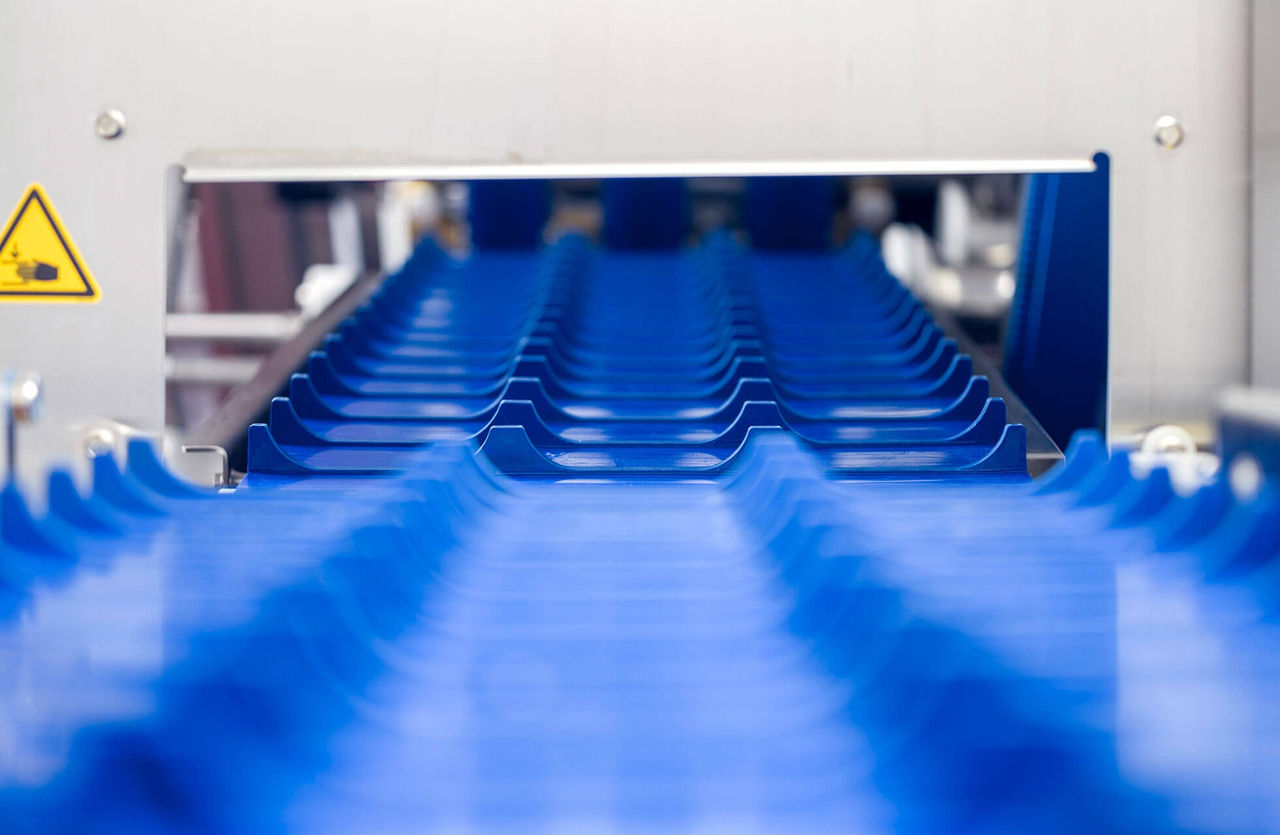 Rapid conversion - even small product batches can be produced efficiently
The S 800's fast and reliable slicing was not however the only reason for choosing MULTIVAC. It was also important to Divilly Brothers to be able to produce small batches efficiently. Here the S 800 shows itself to be a true chameleon. Operators can convert the machine to a new product in less than five minutes. Quick-change systems for the grippers and cutting frame accelerate and facilitate the conversion to different log diameters. And all without tools. There is no time-consuming tightening of screws or adjustment. It is equally easy to convert the machine from three to four tracks. Or change the blade without removal of a counterweight. "Our operators are very happy with the new slicer," confirms Peter Divilly. "The easy set-up and conversion makes it possible for operators to change product within minutes." Equally simple is the operation of the machine via a touchscreen display with graphic user interface. And even temporary staff are able to operate the S 800 reliably after just a brief induction time.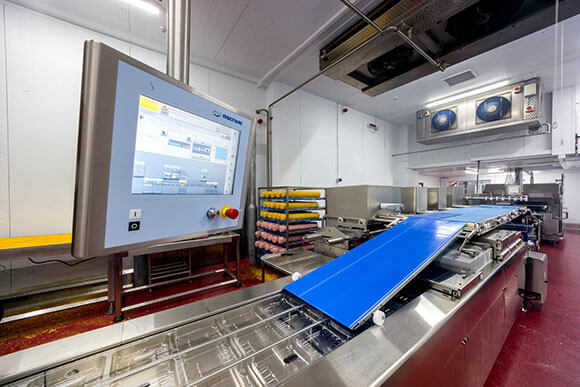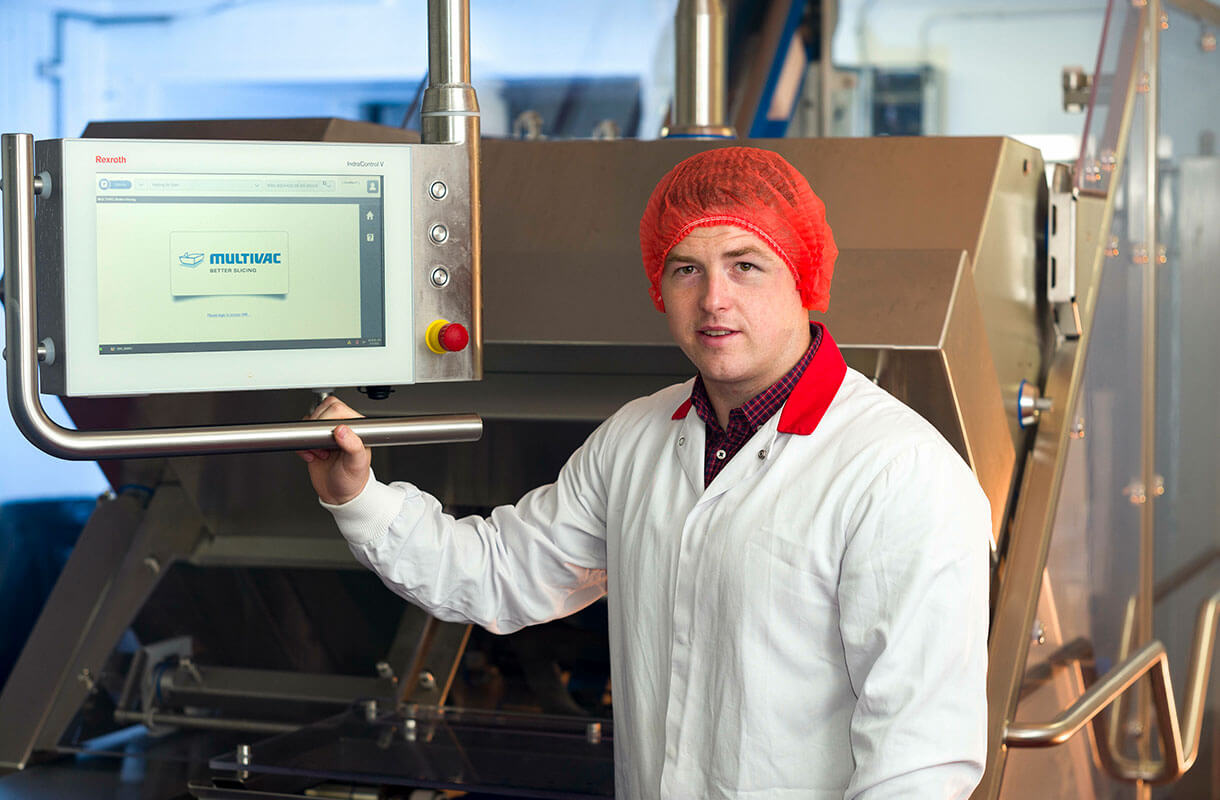 Even greater efficiency through digital solutions
In order to increase the availability of the line still further, Divilly Brothers uses the MULTIVAC Smart Services on the R 245 thermoforming packaging machine. This includes the Smart Log Analyzer. This tool reads the machine's information and fault memory, enabling the company to analyse the machine's productive time and any events, which have caused downtime. A flexible tool, which offers service technicians a significant benefit in terms of time. If there is a fault, all the important data for troubleshooting is available immediately to the MULTIVAC experts without searching - even remotely from any part of the world. Downtime can therefore be reduced to a minimum thanks to MULTIVAC Smart Services. "When we invested in the line, we had to be sure that we had the support of the machine supplier, and that the line would run every day with few interruptions," says Peter Divilly. "Thanks to MULTIVAC Smart Services, we feel secure every day and can therefore consistently achieve our production targets."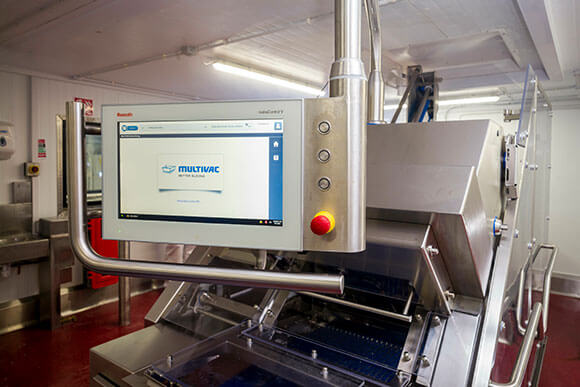 S 800 reduces energy costs
And last but not least, the subject of sustainability also played an important role in the search for a new slicer. Divilly Brothers is a member of Origin Green - an Irish sustainability program, in which 300 farmers and a similar number of food and drinks producers agree quantifiable sustainability targets for the sector. Why does the S 800 reinforce sustainability? Because blast freezing of the product is not necessary. Since the company requires less chilling capacity, the energy costs are reduced. And also the S 800, unlike many competitors' models, does not need any compressed air, since the machine uses servo drives. And that too reduces the energy usage. "The equipment delivers what it promised," says Peter Divilly in conclusion. "We look forward to developing our relationship with MULTIVAC, as we continue to grow as a company in future."