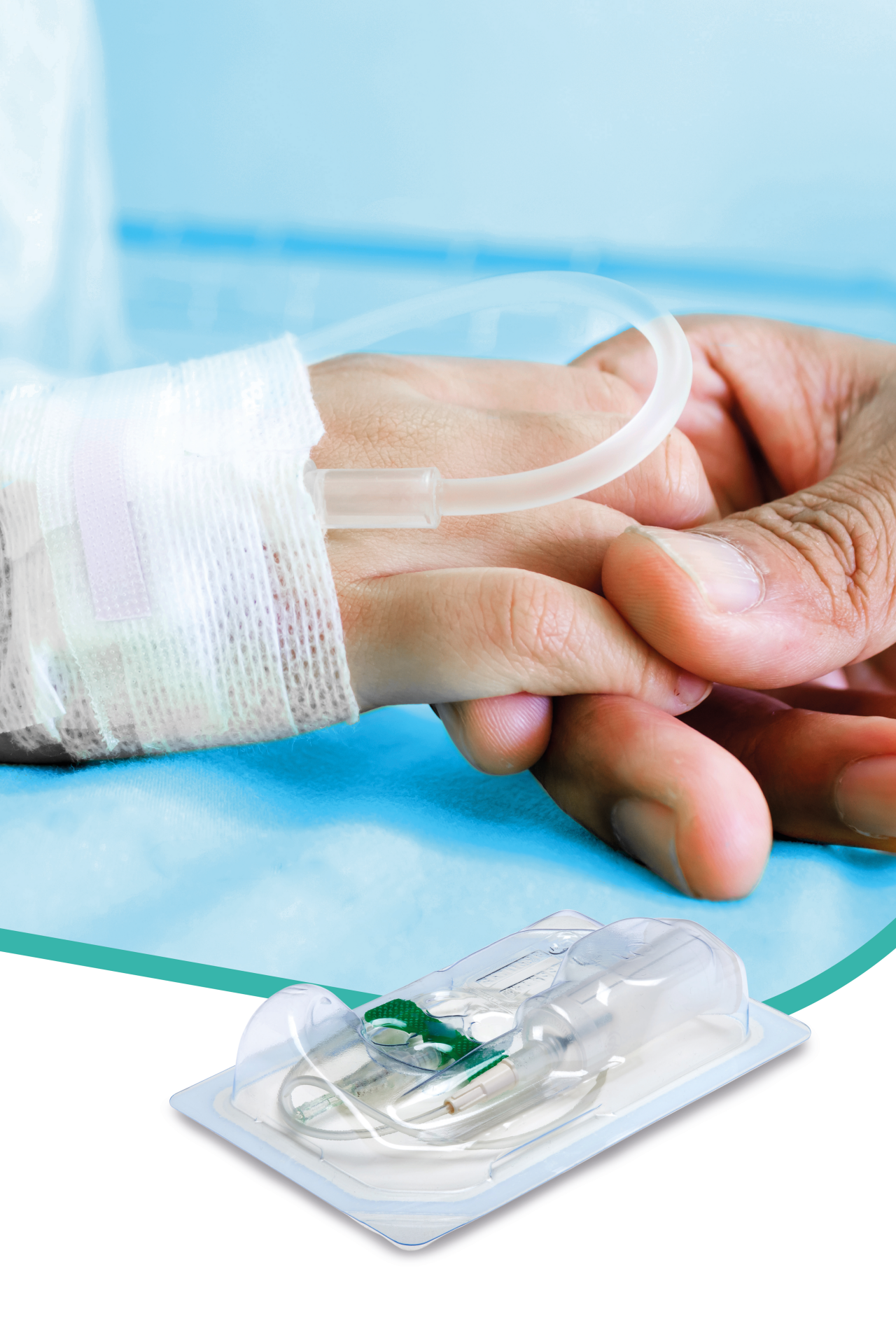 Packing medical items safely, economically and sustainably
MULTIVAC at Compamed 2023 (13-16 November 2023)
Wolfertschwenden, 28. September 2023 – MULTIVAC will be presenting itself (Hall 8a, Stand H01) at this year's Compamed as a supplier of integrated solutions for the healthcare sector. The R 3 thermoforming packaging machine is a new machine model that, thanks to its new modular and standardized concept, combines the safe packaging of medical products with an excellent price/performance ratio. Another focus of MULTIVAC's presence at the trade fair will be the presentation of sustainable packaging concepts.
Expansion of the product range in the entry-level sector
The R 3 thermoforming packaging machine, which is being presented to the medical industry for the first time, is suitable for packaging a wide variety of medical products, such as disposable syringes, labware, connectors, etc. Products that are often produced in large batches and packaged in standard thermoformed packaging. Some of the features of the machine are its outstanding price-to-performance ratio, as well as its simple servicing and maintenance. The machine at Compamed will show a flexible film pack with uncoated medical paper as the upper web, which is suitable for packing disposable products. Before the upper web is sealed, it is printed by a Bell-Mark InteliJet Traverse HD printer, and the print image is subsequently inspected by a MULTIVAC vision system.
Traysealer designed to meet the high demands of the medical industry
Other exhibits include the T 260 traysealer, a mobile and compact model, which is designed for running a wide spectrum of trays, and which offers companies packing small to medium-sized batches a high degree of process reliability, reproducibility, and above all flexibility. The sealing die ensures that a controlled sealing pressure and precise temperature distribution are achieved. Critical parameters are monitored permanently by sensors.
Secure packaging of medical products in film pouches
When it comes to packing sterile medical products in film pouches, MULTIVAC will be showing the C 300 TC chamber machine. It enables packs to be produced either as vacuum packs or with modified atmosphere and reduced residual oxygen content. A temperature-controlled and permanently heated sealing bar ensures that this cleanroom-compatible machine achieves reproducible sealing quality, and the whole process can be calibrated and validated.
Modular carrier system for the controlled transportation, loading and buffering of syringes
Among the exhibits will also be a modular carrier system with the       H 242 handling module, which in this example will be demonstrating the loading of syringes into combi packs. The integrated and high-performance vision system ensures that, even at high output, all the packs are inspected rigorously for completeness of content. The system also checks, whether the individual products have been loaded correctly into the pack cavities.
Sustainable packaging solutions for medical products
Sustainable packaging solutions, which are increasingly gaining in significance in the medical products industry, are another featured topic at the trade fair. A variety of packaging concepts will be shown on the stand, and these make a significant contribution to saving consumable material and resources in the packaging process, as well as providing better pack recyclability.
"Significant savings in consumable materials can be made with our machines, such as for example the reduction in film thickness, the close matching of the pack size to the product, and the optimised design of the pack format in the machine. Other potential savings can be achieved by reduced cross cutting waste, smaller partition widths between the packs, as well as narrower edge trims," explains Verena Vetter, Product Manager for Medical & Pharma Solutions at MULTIVAC. "We can also support our customers, when it comes to better recyclability: The trend in the market is going away from multi-layer films, which can not be recycled, towards fully recyclable polyolefin solutions. Our machines are designed in such a way, that they can run a wide range of materials without problems, and these include mono materials from PP or PE, as well as recyclable polyolefin solutions made of PE/PP."
By using machines designed in the MULTIVAC e-Concept, customers can also save resources during the packaging process itself: These machines enable savings to be made in the compressed air and cooling water consumption, as well as energy savings through the use of electrical instead of pneumatic drives.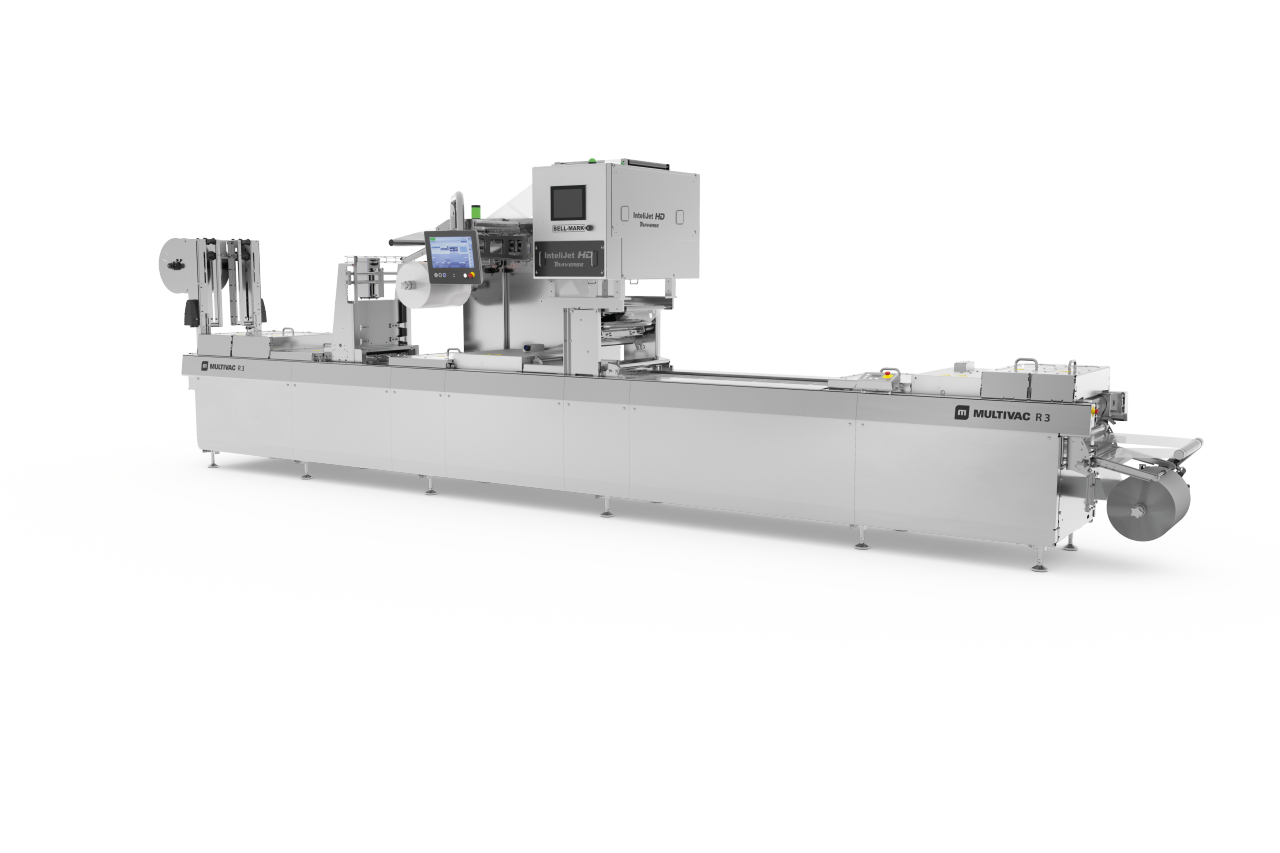 Jennifer Read

Public Relations Manager
Tel: +49 8334 601-0
Mail: press@multivac-group.com

Tanja Böck

Public Relations Manager
Tel: +49 8334 601-0
Mail: press@multivac-group.com