Performance features of the MULTIVAC Centrifuge Feeder
Efficient converging
The centrifuge feeder is an efficient and gentle converging solution in product infeed. It is particularly suitable for straight and uniform products, such as sausages.
Constant product flow
Combined with an inclined conveyor, the centrifuge feeder generates a constant one-track and oriented product flow. A robot typically carries out the loading of a downstream packaging system.
Complete cleaning capability
Thanks to a robust and hygienic design, the centrifuge feeder can be cleaned on a completely wet basis. Using stainless steel and high-quality, hygienic materials contributes to the guaranteed cleanability and longevity of the system.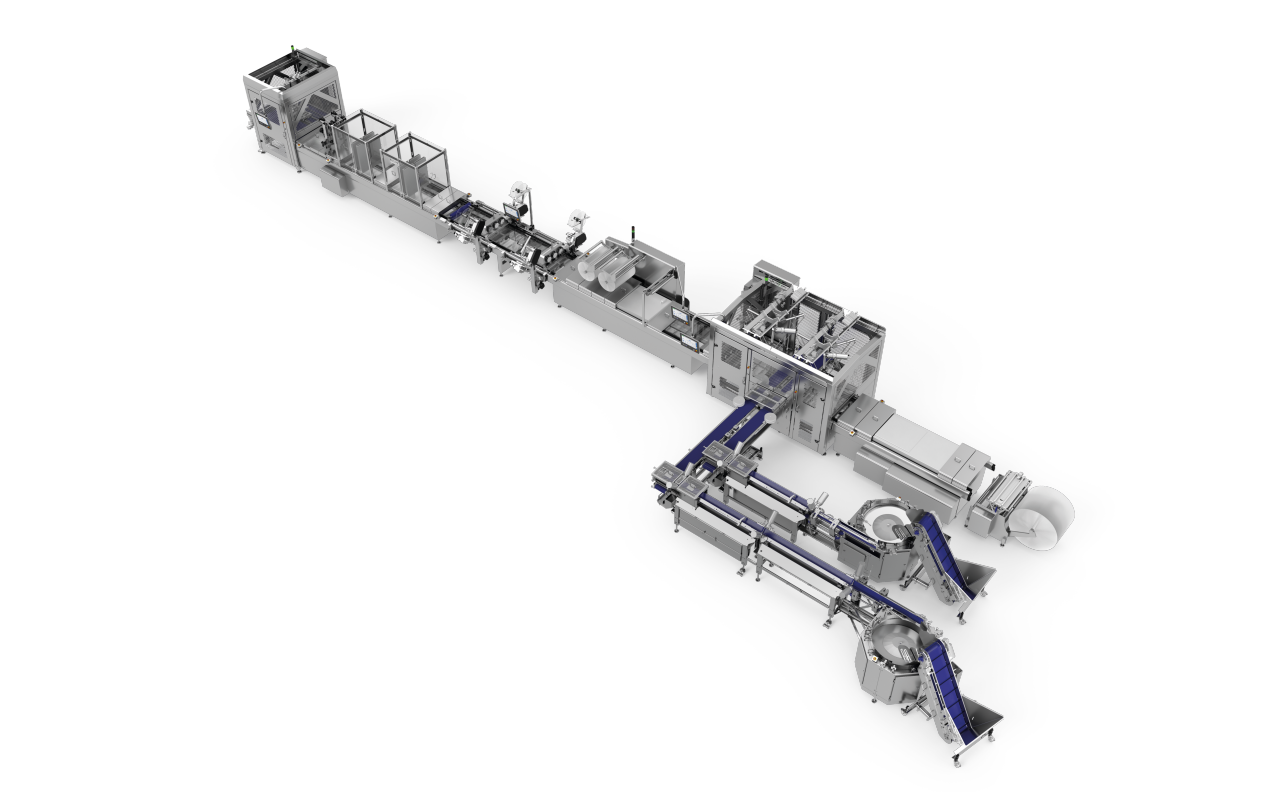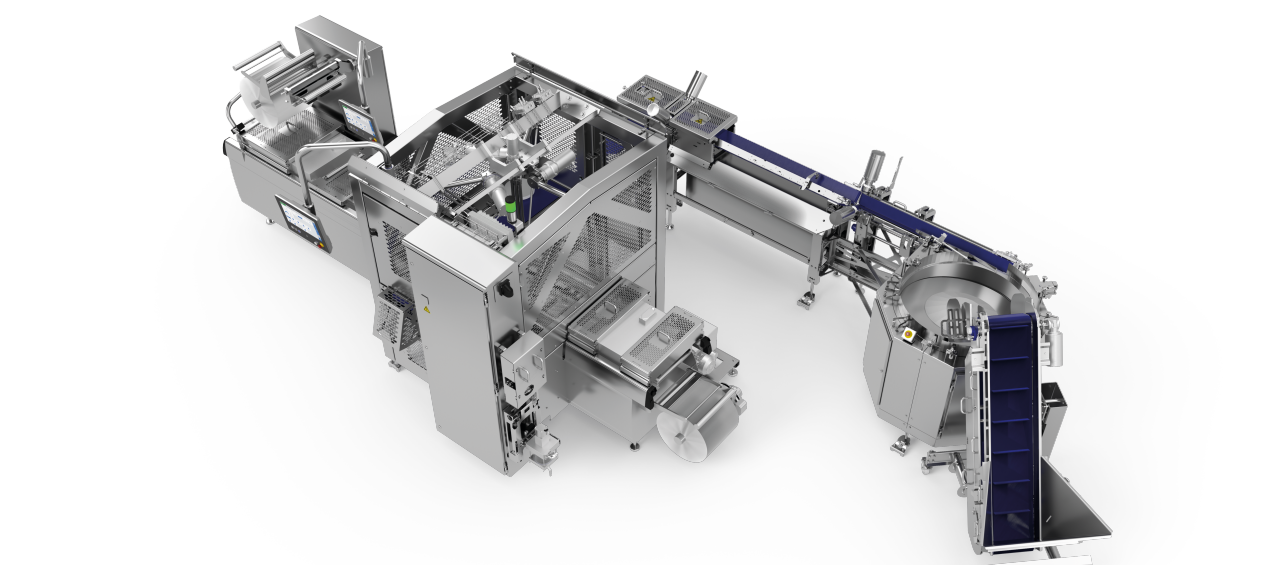 Parallel infeed
Crosswise infeed
Double centrifuge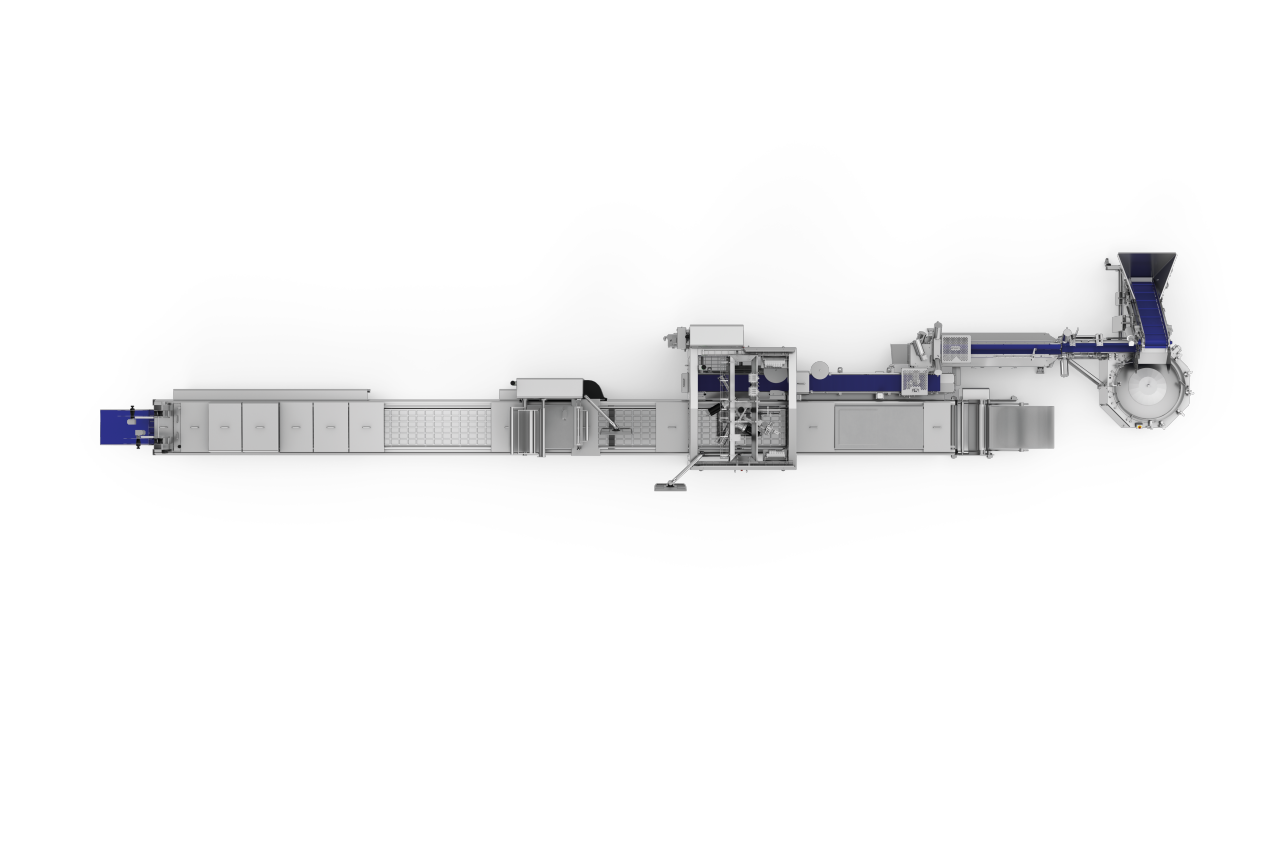 Maximum productivity with a minimal footprint – ideally matched to your production needs.
Alternative infeed solutions provide the maximum flexibility in determining your individual concept.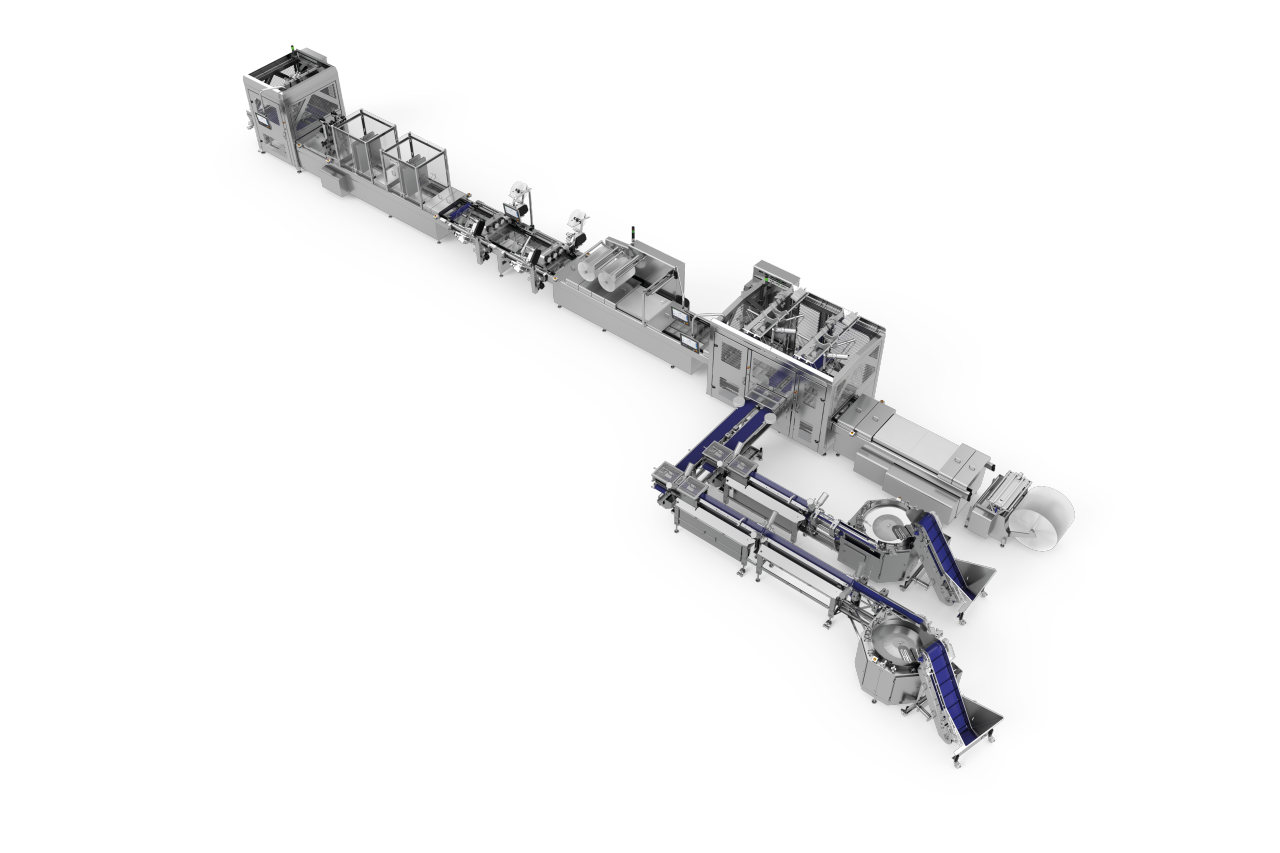 Product infeed with two centrifuges for high-performance applications and its maximum production flow.
Line solutions with centrifuge feeder
MULTIVAC Centrifuge Feeder accessories