How can fruit and vegetable trays be closed and labelled in one sustainable and efficient operation?
09.03.2023
Roadshow from MULTIVAC Marking & Inspection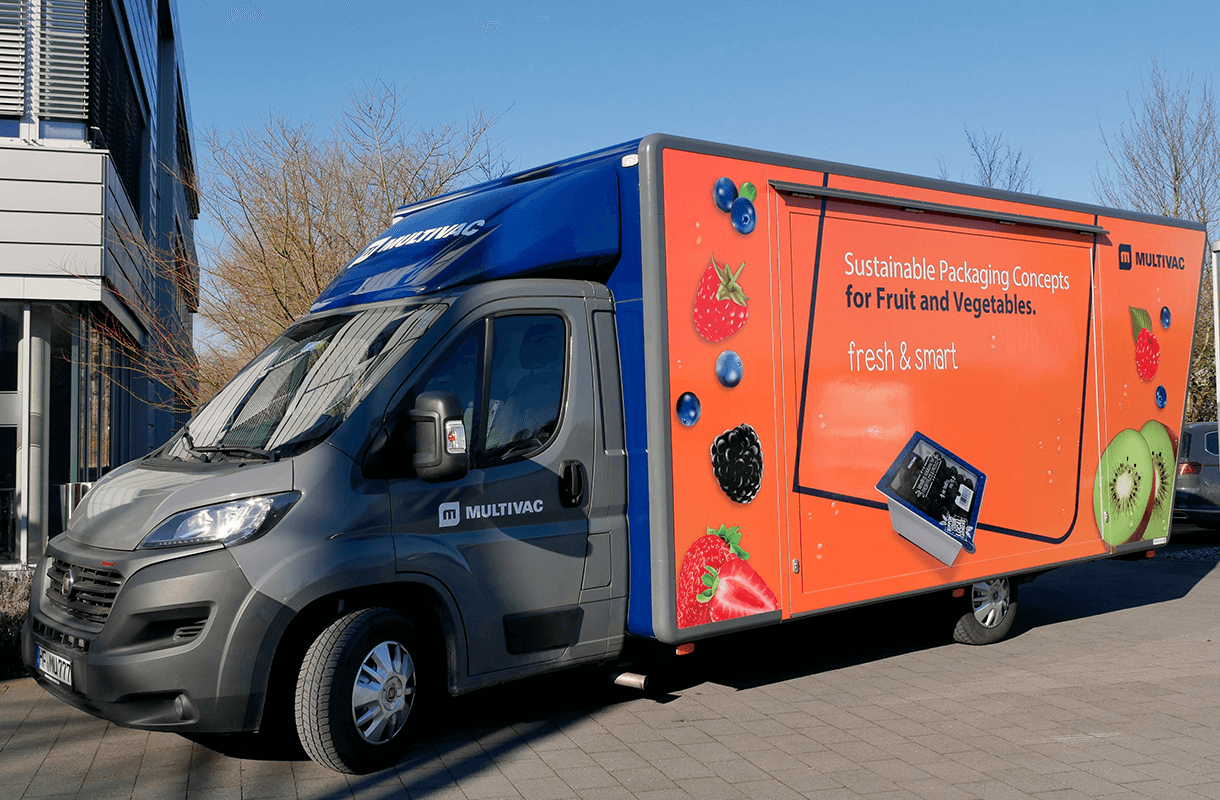 Wolfertschwenden, 9 March 2023 - This year as well will see the roadshow from MULTIVAC Marking & Inspection stopping off at companies in Germany and other European countries. From March onwards in a live and convenient setting, customers will be able to learn all about MULTIVAC's innovative labelling and inspection solutions. This time the focus will be on high-quality and sustainable solutions for closing and labelling of fruit and vegetable trays.
When it comes to the marketing of fruit and vegetables, plastic-free and recyclable packs are very much on trend. In addition to full wrap labelling, which has already become established in the market, MULTIVAC offers two other high-quality and sustainable packaging solutions for fresh produce trays: Whereas Top Wrap involves applying a label to the top and both sides of the tray, Top Close closes the tray just with a label from above. Both concepts are the ideal choice for fresh products, which do not have to be packed under modified atmosphere or airtight in a vacuum. This means that a label can be used to simply close the tray and label it at the same time in one resource-saving operation - and it also meets the rising demand in this sector for sustainability.
Both labelling solutions provide a strong purchasing incentive thanks to their attractive label and recyclable pack. The self-adhesive labels on a backing material not only offer a large area for customer information and marketing purposes, they also open up a wide range of possibilities for product presentation in terms of material thickness and label shape. It is possible for example to have cut-outs in the label, as well as adhesive-free zones, so that contact with the product is prevented. Perforations serve as opening aids and make the handling of the packs easy for the consumer.
Depending on the type of tray and its content, as well as the packaging materials used, a wide variety of solutions are on offer with MULTIVAC conveyor belt labellers, which support sustainable and recyclable packaging concepts. Common to all these solutions is that the trays are automatically labelled on the run, and they are either fed in manually or transferred automatically from an upstream module. This provides tangible cost savings and very efficient processes, when compared with time-consuming, manual packaging solutions. In the MULTIVAC Roadshow truck will be featured both Top Wrap and Top Close, which will be demonstrated on a L 310 Top Wrap/Top Close conveyor belt labeller, offering both concepts on the one machine. It can be integrated seamlessly into existing lines, or can also be used as a stand-alone solution with manual product infeed.
In addition to this, there is also a wide range of sample labels and packs in the MULTIVAC Roadshow truck, covering a huge variety of products from apples and berries right up to mushrooms, tomatoes and snack vegetables. Customers will be able to get comprehensive advice on a wide range of solutions to meet their particular requirements perfectly.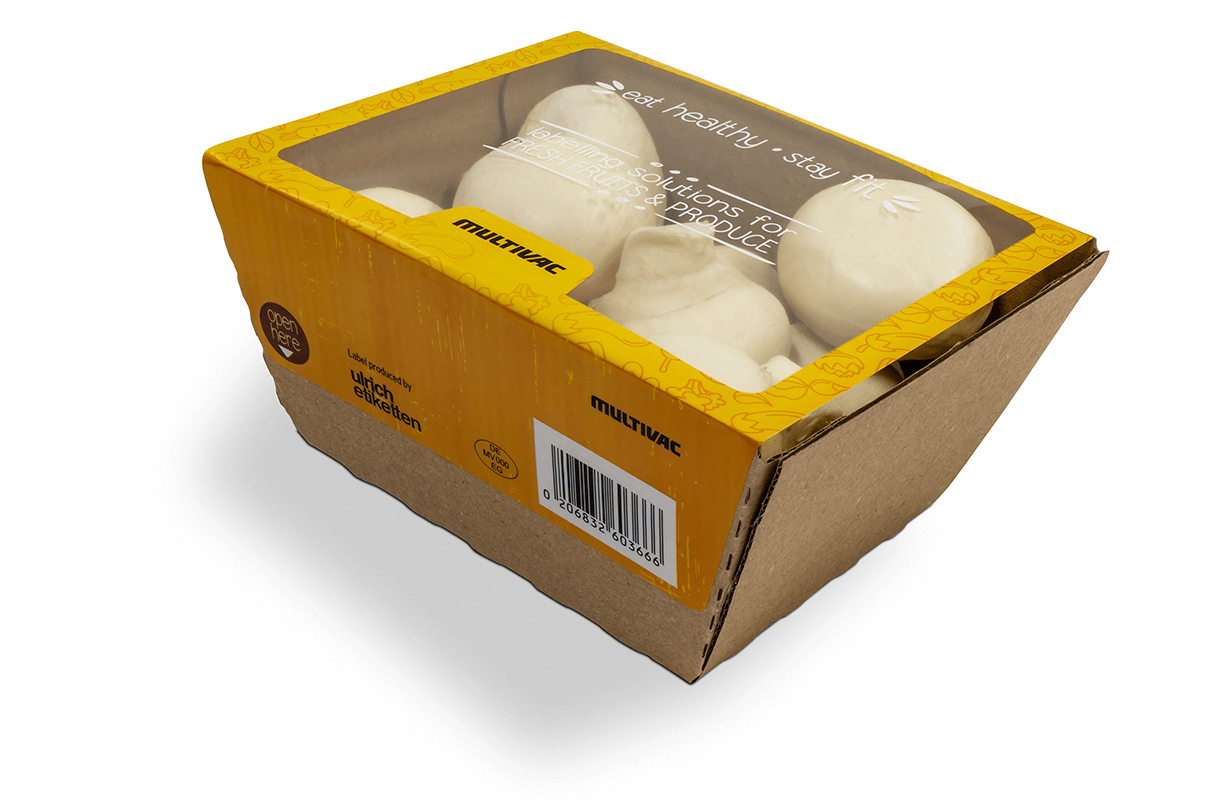 Jennifer Read

Public Relations Manager
Tel: +49 8334 601-0
Mail: press@multivac-group.com

Tanja Böck

Public Relations Manager
Tel: +49 8334 601-0
Mail: press@multivac-group.com