Alternative proteins - "We want to support our customers in their growth"
08/09/2022 
MULTIVAC is a new member of BALPro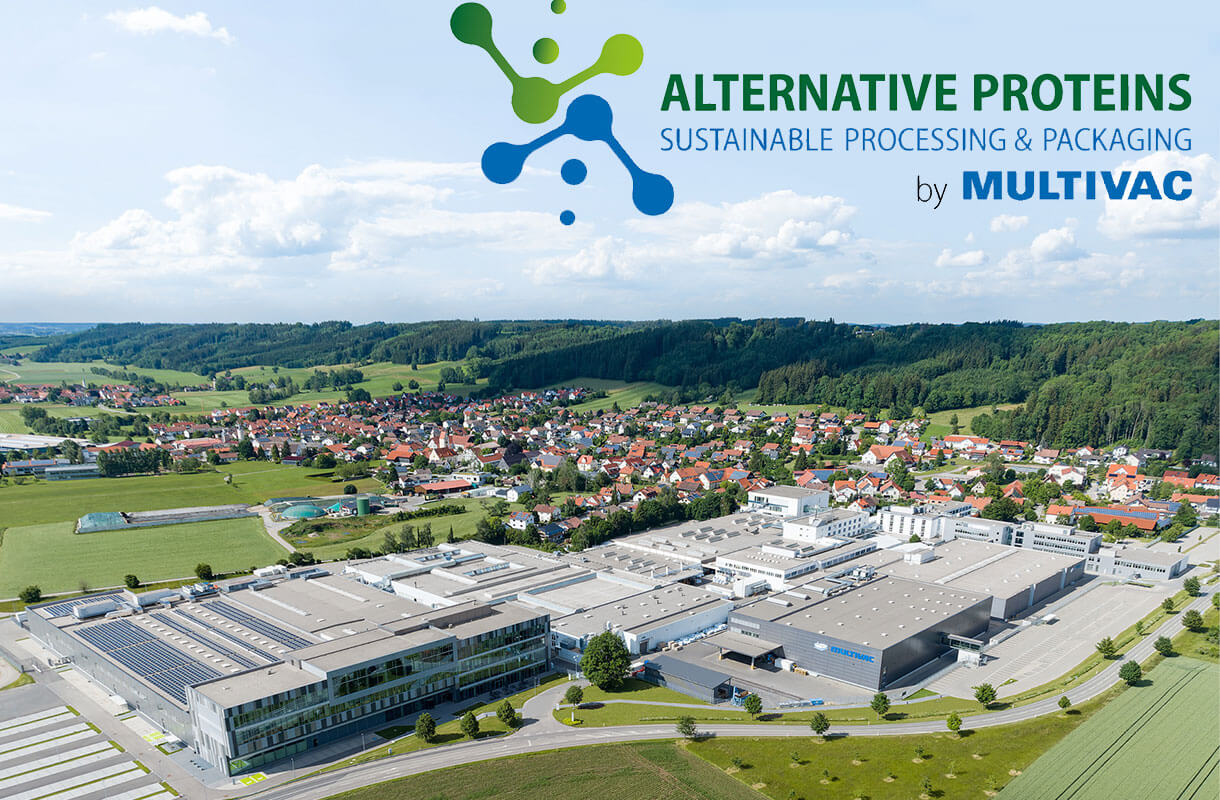 Wolfertschwenden, 08 September 2022 - Wheat gluten cutlets, tofu sausages, or veggie burgers made from pulses: Alternative proteins have developed from niche products to mainstream in just a few years. A market that offers enormous opportunities for both start-ups and industrial-scale companies. In order to make a contribution to sustainable food supply, MULTIVAC as one of the world's largest suppliers of processing and packaging solutions is supporting these businesses with a targeted range of complete solutions - and now it is also a member of Germany's BALPro (Federal Association for Alternative Protein Sources).
"In order to be able to feed the world's growing population sustainably, while also saving the environment, it is very important to drive forward the growth of alternative proteins," says Christian Traumann, Group President of MULTIVAC. "As a major supplier of processing and packaging solutions, we have therefore decided to join BALPro, the Federal Association for Alternative Protein Sources. As a technology leader in our sector, we see excellent opportunities here to exchange information with experts and companies, as well as bring our expertise in the area of food processing and packaging." BALPro lends its support to those players, who are working with food concepts for the future. Experts from the worlds of science and politics, as well as companies from every added value stage, are working closely together in the Association - and the members range from raw material growers to manufacturers of sustainable packaging solutions.
MULTIVAC offers individual solutions for processing and packaging alternative proteins
"As a new member of the Association, we want to support manufacturers of alternative proteins in their growth - with modern technology, many years of know-how and experience, and with a particular focus on complete solutions, which are sustainable and efficient," says Klaus Deniffel, Project Manager for Alternative Proteins at MULTIVAC. Every product has to be considered individually. "Working in conjunction with our customers, we then develop tailored solutions, with which their products can be processed and packaged securely and cost-effectively. And if preferred, also in the new types of recyclable packaging materials, which offer an even better eco balance."
Market for alternative proteins: Growth to 290 billion US dollars by 2035
The study "Food for Thought: The Protein Transformation" by Boston Consulting Group, one of the largest management consultants in the world, shows the market potential for alternative proteins and for MULTIVAC as well. According to this, the market under the basic scenario is set to grow from 13 million tons in 2021 to 97 million tons in 2035. Market value: around 290 billion US dollars. A development that also has a very positive effect on the environment. Just by switching to eggs and plant-based meat on these growth projections, more than a gigaton of CO2 and 39 billion cubic metres of water can be saved by 2035 - enough to supply a city like London with water for 40 years. As a supplier of processing and packaging solutions, MULTIVAC wants to make a sustainable contribution here.
Jennifer Read

Public Relations Manager
Tel: +49 8334 601-0
Mail: press@multivac-group.com

Tanja Böck

Public Relations Manager
Tel: +49 8334 601-0
Mail: press@multivac-group.com