MULTIVAC packaging solutions for pharmaceutical products
We are fully aware of the very specific challenges of pharmaceutical packaging. And this is why our priority is to provide in-depth consulting and develop a tailor-made solution together with you. All this ensures that your product's secondary packaging meets all the requirements for the safe, sterile and effective protection of your sensitive content.
Our customized applications include solutions for biopharmaceuticals, blow-fill-seal products, auto-injectors, as well as vials, ampoules and pre-filled syringes.
We offer our customers sustainable packaging solutions produced on state-of-the-art machines and carried out under the strictest sterility and safety requirements. Thanks to our GMP-compliant machine design, we enable sensitive pharmaceutical and medical products to be packaged flexibly and efficiently in a wide range of product shapes and sizes - in either single or combination packs. We can offer you exceptionally productive solutions, both for small and large batches, with an extensive range of materials - and always tailored to your specific requirements.
Double the number of cycles and minimal staffing level thanks to automated loading process
How are bundled plastic ampoules packed efficiently and fully automatically in folding cartons?
Infeed of syringes
Infeeding and packing in practice
The MULTIVAC machine range for pharmaceutical products
Our services for the pharmaceutical sector
MULTIVAC packaging solutions meet all your legal requirements reliably, efficiently and cost-effectively. Our team of experts offers you a wide range of support services and technical assistance. Together, we will develop a tailored packaging concept for your pharmaceutical products.
MULTIVAC has been a consistently reliable partner to its customers for more than 60 years. You can be sure that your specific requirements are always in the foreground.
Our engineers and process experts will support you with dedication and experience in the development of a customized and ideally suited concept for your valuable products.
In close collaboration with you, a custom pack design arises from the complex product requirements, and one which matches your pharmaceutical product perfectly. Together with 3D visualization and sample productions, as well as taking all output requirements into account, we will develop the best packaging for your product.
Based on the specification document and in close collaboration with you, we will produce a customized line concept for you, as well as all the necessary line and format drawings. In many cases, several possible concept alternatives will be developed and discussed with you in a presentation.
MULTIVAC will accompany you throughout the technical implementation and finetuning of your packaging process. We can support you worldwide with expertise and precision, ensuring the smooth implementation of your individual machine and line solutions.
From the initial idea to the first test run - a competent and experienced project team will be at your side during the implementation of your packaging solution, a team that will accompany you from the first evaluation to the final completion of the packaging project.
MULTIVAC offers packaging solutions in various levels of automation, from manual systems and semi-automatic machines to fully integrated packaging lines. We manufacture our own automation, converging, and transport systems, as well as marking and quality inspection solutions, so that we can offer you end-to-end concepts for maximum productivity. We adapt flexibly to your requirements and, if required, can support you in integrating components from other manufacturers in your individual line concept.
We offer comprehensive training courses, either at our worldwide Training Centers or with you on site, so that you can become familiar with the operation, servicing and care of your machines. The coaching is practically based and is carried out right at the machine, and you also receive the written training material at the end. This allows you to fully exploit the potential of your new MULTIVAC packaging solution.
MULTIVAC supports you reliably in the areas of process validation, calibration and documentation.
Process validation with MULTIVAC
With the entry into force of the current MDR (Medical Device Regulation), process validation has become a statutory requirement. As a supplier of integrated packaging solutions, MULTIVAC has many years of well-established skills. Our team of experts can offer you comprehensive support in implementing your requirements from date.
Our qualification and validation package complies with the guidelines of GMP, GAMP 5 and ISO, and it includes, among others, the following services:
Validation schedule

Risk assessment

Functional specification

Installation and Operation Qualification

Computer validation
We also support you in performing qualification and validation processes on site and help you in producing special validations and retrospective validations for packaging solutions, which have already been installed.
Process calibration by MULTIVAC
To ensure reproducible packaging quality and processes, we perform calibration for the relevant process parameters in our packaging lines. We record the results in a calibration protocol and make the corresponding documentation available to you for the correction of measurement deviations.
In order to comply with the requirements of the FDA CFR 21 Part 11 guideline, our IPC machine control can be equipped with the following functional capabilities for monitoring and recording the packaging process:
personalized user administration

Password administration

Audit trail

Recipe change log

Data backup
As soon as a packaging line has been successfully implemented, MULTIVAC Service kicks in to ensure that you benefit from minimized operating costs over the entire life cycle of your production. For MULTIVAC, maximum availability means quick remote assistance, maximum 24/7 spare parts availability, as well as active support in maximizing your daily productivity – thanks to the help of our digital assistance and analytical tools.
We can ensure the quickest possible support, with live and Remote Assistance to reduce your downtime in the event of unplanned production stops. Any problems that may arise are analyzed and solved by our experts online and in dialogue with you. Step-by-step and without incurring travel costs and unnecessary waiting time.
MULTIVAC spare parts not only ensure fault-free operation and minimal downtime, they also meet the highest safety standards. Thanks to our worldwide spare parts logistics and decentralized warehouses at our Service locations, we can guarantee the rapid and comprehensive supply of genuine spare parts in outstanding MULTIVAC quality.
You'll benefit from transparent processes and process data in real time with MULTIVAC Smart Services. Used intelligently, they are a decisive success factor and an important contributor to the maximum efficiency and cost-effectiveness of your lines. Our experts will be happy to advise you - without obligation - on how you can use MULTIVAC Smart Services profitably on new and existing equipment.
Examples of applications for pharmaceutical products
MULTIVAC line solutions for pharmaceutical products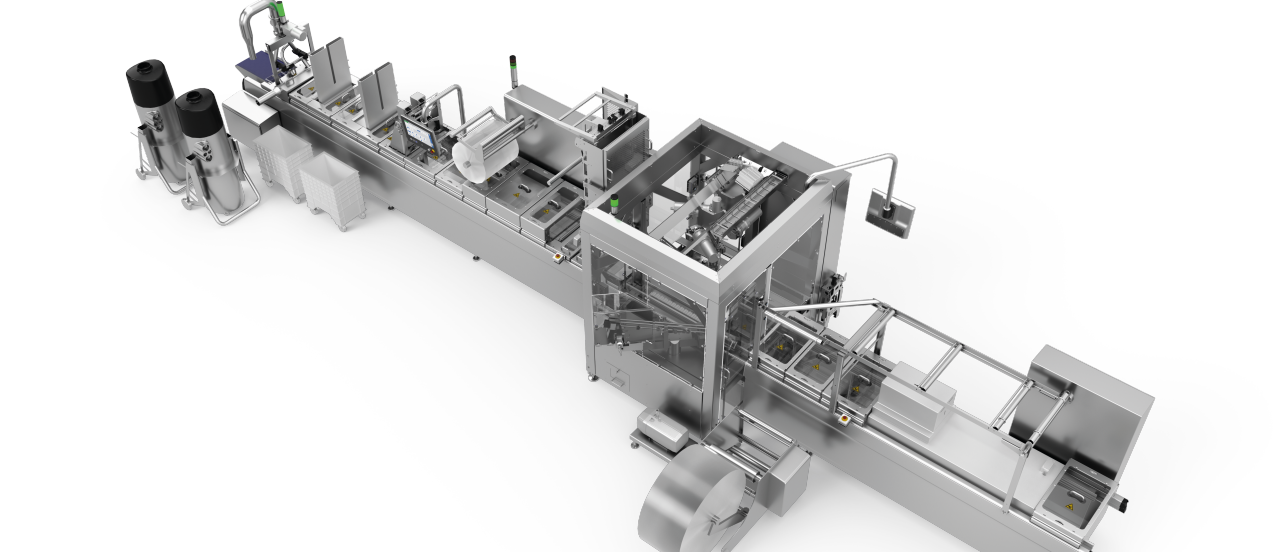 Example structure of a line solution for pharmaceutical products

Example structure of a line solution for pharmaceutical products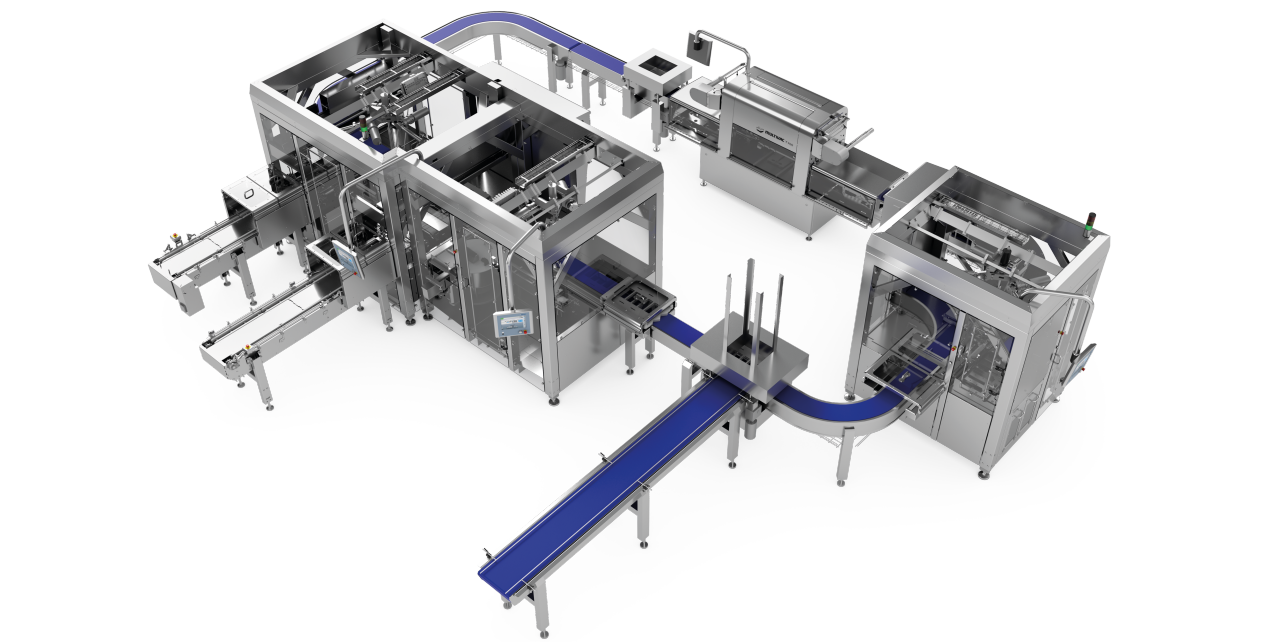 Example structure of a line solution for pharmaceutical products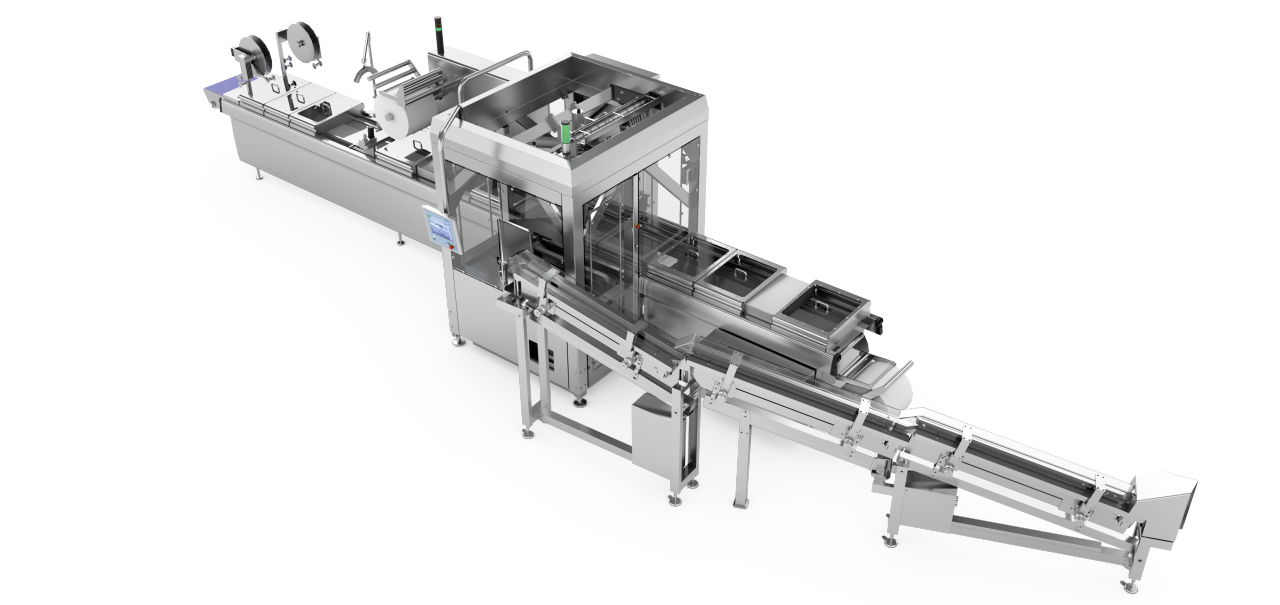 Example structure of a line solution for pharmaceutical products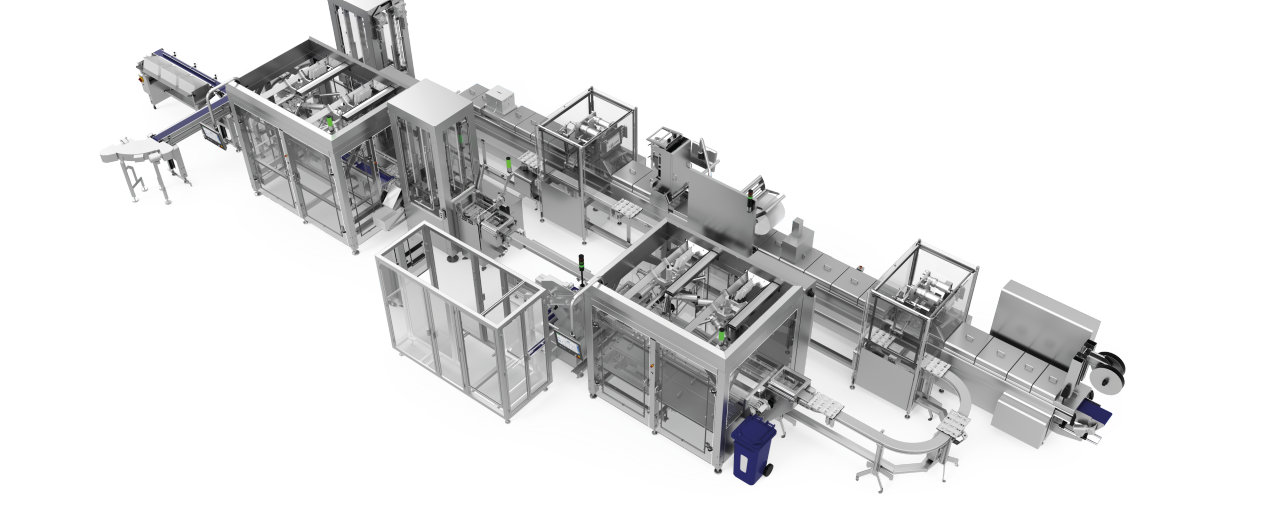 Example structure of a line solution for pharmaceutical products
Example structure of a line solution for pharmaceutical products
Example structure of a line solution for pharmaceutical products
Example structure of a line solution for pharmaceutical products
Example structure of a line solution for pharmaceutical products
Example structure of a line solution for pharmaceutical products