MULTIVAC CustomCare solutions encompass a wide range of first-class after-sales products and services, which are perfectly tailored to your requirements. They range from preventive maintenance, machine optimization inspections and retrofits, through to remote assistance, live support, genuine spare parts, express repairs and of course our Helpdesk, all the way through to the user-friendly myMULTIVAC Customer Portal, which is your access to the MULTIVAC world.

Our customized after-sales services are specifically designed to increase the output, availability and productivity of your machines. More than 1,000 MULTIVAC CustomCare staff worldwide work around the clock to ensure your success and 100% satisfaction.
Minimize unplanned downtime efficiently.
MULTIVAC has developed a preventive maintenance program, so that you can operate with our machine solutions as simply and conveniently as possible. This maintenance program, which is tailored to your particular requirements, means that you can be sure of the smooth operation and optimum output of your equipment over its entire life cycle.
The benefits speak for themselves. Our preventive maintenance program counteracts the creeping loss of machine output and pack quality, and it keeps your production costs to a low level. In addition to this, the reliability and availability of your machines increase significantly, while maintenance tasks can be tailored exactly to your needs and planned to suit your schedule.


Take advantage of our preventive maintenance program. It pays off. By using this cost-effective and holistic concept, you can significantly increase the productivity of your machines while extending their service life.
Benefit from more security.
A significant part of our inspection is the checking and documentation of the current condition of the components in your machines. Our MULTIVAC experts are therefore able to identify any weak points at an early stage, as well as assess the potential for machine optimization. Targeted measures can then be taken in line with your particular needs and plans. This enables us to provide the optimum output and efficiency for your MULTIVAC machines - at all times.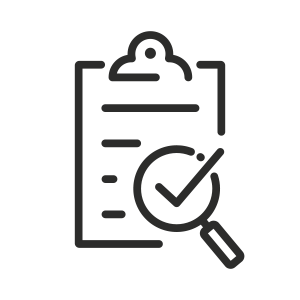 MULTIVAC solutions stand for efficiency, machine and process reliability - and above all durability. But even the best machines need care if they are to operate efficiently and sustainably on a lasting basis. This is why the MULTIVAC warranty can be extended to up to 48 months, if combined with a preventive maintenance agreement. This way you can protect your investment, while exercising full cost control. The extended warranty means that you enjoy the best protection for all premium components, and you don't need to fear any unexpected repair costs.
Under the terms of the agreement, MULTIVAC will repair or replace any defective components quickly, professionally and without fuss. Thanks to our extensive stockholding, sophisticated logistics and the high level of technical expertise of our specialists on-site, we can ensure that your MULTIVAC equipment has the maximum machine availability - for its entire lifespan. In over 165 countries around the world.
Your personal online support.
Thanks to rapid and live support via remote access, we can reduce your unplanned downtime with MULTIVAC Remote Assistance. Any problems that arise are analysed and solved by our experts online working with you. Step-by-step and without travel costs and unnecessary waiting time.
Our Helpdesk is focused on providing fast and effective troubleshooting, as well as on giving advice to our customers on all technical questions. Our highly qualified Service staff accompany you throughout the entire life cycle of your MULTIVAC machine - from the initial installation onwards and including any retrofits or general overhauls.
All our customers enjoy technical support in their particular language and time zone* from our local Service specialists. Our experienced Service advisors are specially trained to support you quickly, practically and efficiently, so that your production is soon running again without a long period of downtime.

*Depending on the location of the nearest available MULTIVAC subsidiary.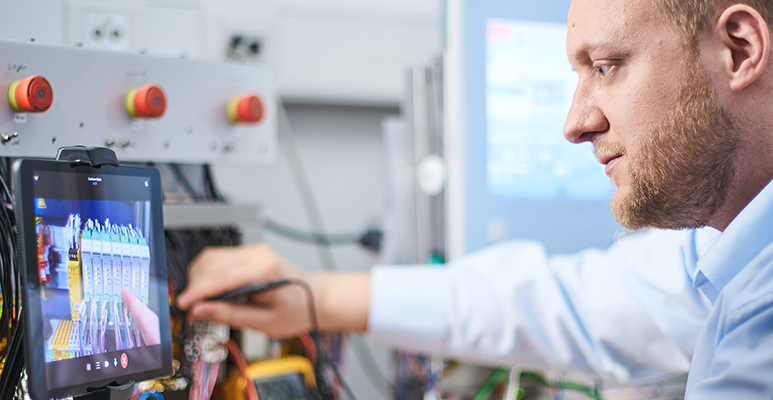 Genuine spare parts from MULTIVAC protect your machine, and they ensure that safe, reliable and efficient production is maintained. They stand for maximum performance and lifespan, as well as long-term security for your investment. A significant contribution to maximum machine availability and the overall efficiency of your production.
Best in class, around the clock.
No company today can withstand long periods of downtime. The cause of a fault has to be identified quickly, and then eliminated easily and rapidly, particularly if you are producing on a just-in-time basis. MULTIVAC is in a position to provide both local and global support.
With their profound know-how and many years of experience, more than 850 MULTIVAC service technicians throughout the world are by your side at all times. We are focused on providing you with technical support on-site, as well as ensuring that your operation runs smoothly, and that any faults are eliminated quickly and professionally. This is how we can guarantee the maximum availability of all MULTIVAC machines, whether they are already installed or yet to be installed.